Local
Toddler struck, killed by ambulance near Tufts Medical Center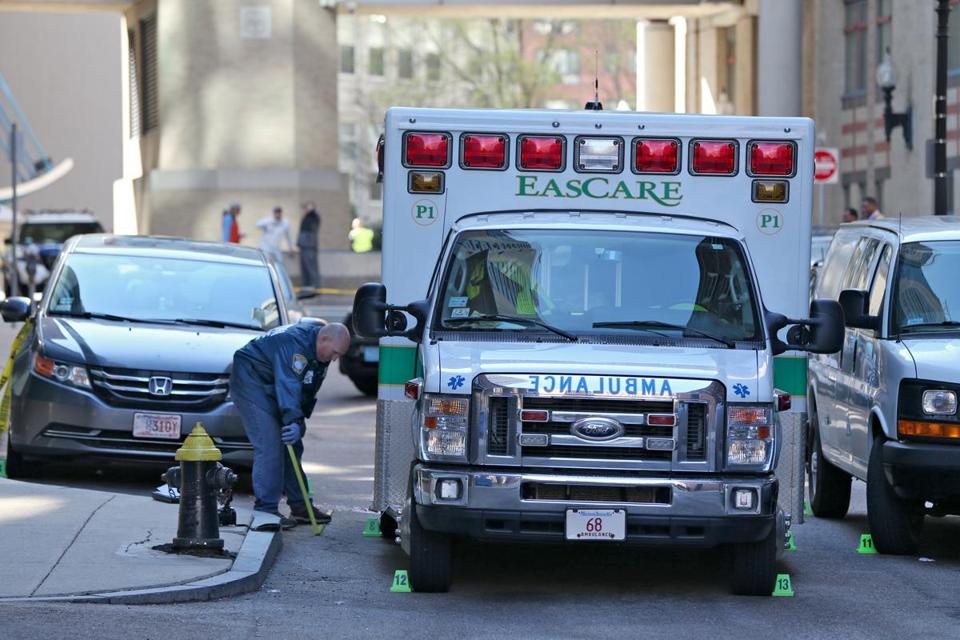 A toddler died Saturday afternoon after being struck by an ambulance near Tufts Medical Center.
Police said the crash occurred around 1:30 p.m. on Nassau Street just outside of Tufts Medical Center's emergency room. The child was taken inside the hospital and pronounced dead, police said.
No charges have been filed against the driver at this time, Jake Wark, spokesman for the Suffolk County District Attorney's office, told Boston.com in an email.
The driver of the ambulance, which was operated by EasCare, has not been identified. The company's president and CEO, Tim Coolen, said EasCare will continue to cooperate with the investigation.
"Everyone at EasCare is deeply saddened by the incident that occurred yesterday," Coolen said in an email statement to Boston.com. "Our thoughts and prayers are with the family of the victim."
According to The Boston Globe, the victim was a 2-year-old girl who lived on the street with her mother, father, and sister. On Sunday, the girl's uncle identified her to the Globe as Isabella Wu.
"These folks are absolutely the most peaceful people," Raymond Pereyra, 36, a neighbor who was on the scene, told the Globe. "It's going to affect this community a real lot."
Police are continuing to investigate the incident, which they initially said appears to be a tragic accident.
Information from the Associated Press was used in this report.