Local
Fallen Marine to be honored at memorial service in Hingham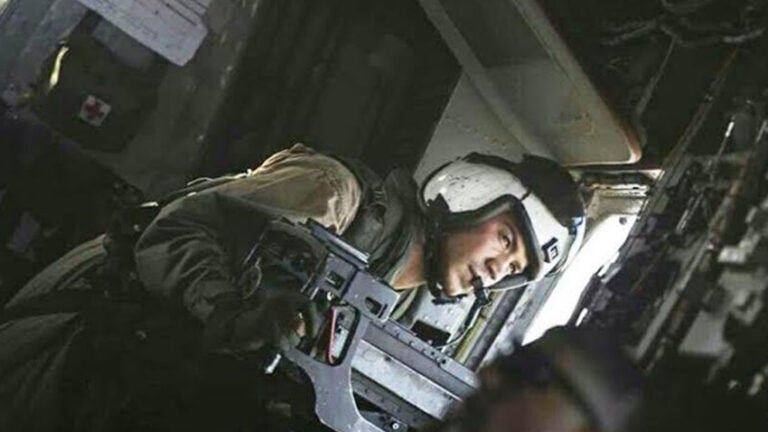 A fallen Marine Corporal from Hingham who died when two military helicopters crashed off the coast of a Hawaiian island will be remembered at a memorial service with military honors Friday, according to Massachusetts State Police.
A service for U.S. Marine Corporal Christopher J. Orlando, 23, will be held at St. Paul's Parish in Hingham at 11 a.m. The flight crew chief died on January 14 along with 11 other Marines when the helicopters crashed during a nighttime training flight off the coast of Oahu, police said.
Orlando graduated from Hingham High School in 2010 and joined the Marine Corps two years later. He was stationed in Kaneohe, Hawaii. His mother, Linda Orlando, is a retired Massachusetts state trooper.
During the three and a half years he served in the Marine Corps, Orlando was awarded the National Defense Service Medal, the Global War on Terrorism Service Medal, and the Sea Service Deployment Ribbon, police said.
Orlando is survived by his parents, Richard and Linda; his sister Gina and her husband Brian Devine; his brother Joseph and his wife Amber; and his nephew Noah. His family is asking that donations be made to a memorial scholarship fund in his name through the Town of Hingham in lieu of flowers.
https://www.facebook.com/MassStatePolice/photos/a.227475680669756.55919.218158751601449/1009015632515753/?type=3&theater