Local
Transportation poll: Boston-area residents support 'millionaires' tax'
They like it a lot more than the gas tax.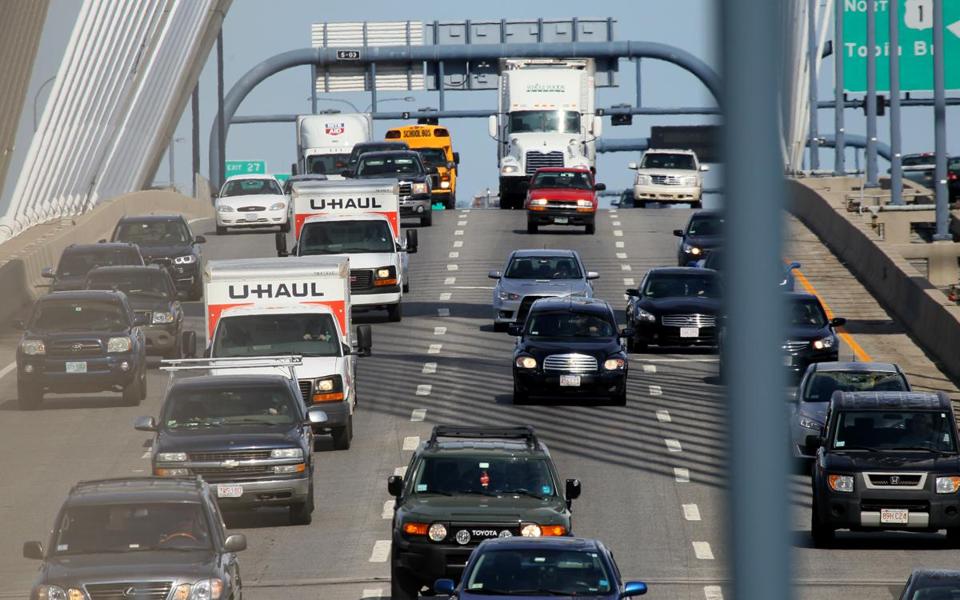 Denizens of the Boston area want transportation improvements. And they know who they want to foot the bill.
A new poll from WBUR, conducted by MassINC Polling Group, found that 79 percent of people in the region believe state leaders should make repairing and modernizing the state's roads and bridges a priority. An equal portion said repairing and modernizing the MBTA should also be a priority.
There was little enthusiasm for several alternatives to fund state transportation. Options like raising the gas tax, raising or adding tolls on state highways, and other auto-based fees each garnered less than 50 percent support from survey respondents.
But they had a much bigger appetite for another option: the "millionaires' tax," a proposal to add a 4 percent tax to individuals' annual income over $1 million. The measure could see a popular vote in 2018. The proposed constitutional amendment would say that the new state revenue would go, subject to legislative appropriation, toward funding education and transportation.
It has the support of 72 percent of Greater Boston residents, according to the poll.  That support jumps to 78 percent when based on Boston residents only.
MassINC Polling President Steve Koczela said the poll may indicate the public favors taxing the wealthy to pay for transportation needs over asking for more from drivers and commuters across the state. On this topic and on others, taxes on wealthy individuals and corporations "tend to poll with higher support than polling on broader taxes," he said.
Advocates for more transportation funding have said they support the millionaires' tax as a way of raising money. Having lost in a ballot fight to tie the gas tax to inflation in 2014, those advocates say the millionaires' tax has a better chance of gaining voter approval than the gas tax, because it would rely on gaining revenue from the wealthy rather than everyday drivers and commuters.
The poll found support for the proposed high-earner tax in each of four different income groups. Support was lowest in the highest income bracket of $150,000 and above, where it clocked in at 66 percent.
This article has been updated to clarify that revenue from the proposed new tax would be subject to legislative appropriation.