Local
Boston College receives new subpoena for oral history project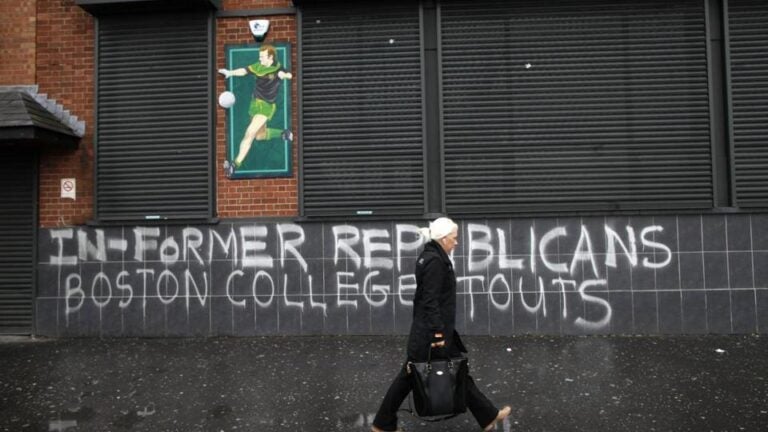 Boston College's legal battle over an oral history project about the Troubles of Northern Ireland is far from over.
The college has received a subpoena from the office of U.S. Attorney Carmen M. Ortiz on behalf of British officials for more interview tapes from its Belfast Project, reports The Boston Globe.
Boston College researchers recorded interviews with members of opposing militia groups during the deadly conflict. The participants were told their words would be kept secret until they died. But in 2011, federal prosecutors issued subpoenas for interviews with former IRA volunteers. The subpoenas were issued on behalf of the Police Service of Northern Ireland for an investigation of a 1972 abduction and murder. Police arrested Sinn Fein leader Gerry Adams in connection with the murder, and then released him.
The new subpoena is for the interview materials of Anthony McIntyre, a former IRA member and researcher for the project, according to Boston College. A spokeswoman for Ortiz would not comment about the subpoena to the Globe on Monday.
Boston College said the subpoena was for McIntyre's "own interview materials from the Belfast Project, which he chose to include in the project's archive. . . . Given that the pending proceedings remain under seal, Boston College is not able to comment further on the matter."
Read the full story in the Globe.