Local
Bronze animal heads now line Boston's Greenway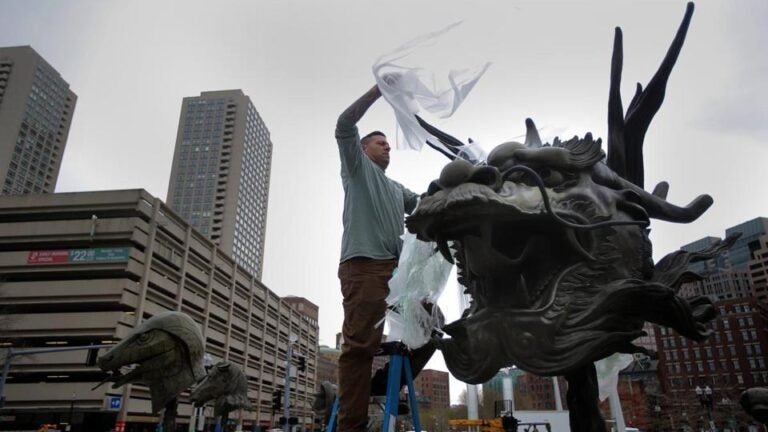 Do you like reading about your zodiac sign?
Now you can walk among zodiac sculptures on The Rose Kennedy Greenway, which will be lined with bronze animal heads beginning Monday.
The work, called "Circle of Animals/Zodiac Heads," by Chinese artist Ai Weiwei, is the first of several art pieces scheduled to appear as the weather warms up, reports The Boston Globe.
"These are bronzes, and people may see them as bronzes, but there's such a deeper meaning to them," said Lucas Cowan, the Conservancy's public art curator. "Everything we do with public art here, we want to challenge the notion of what public art can be."
There is one 800-pound bronze head  for each sign of the Chinese zodiac. The 12 heads are mounted on poles around the 1.5-mile park's Rings Fountain, where they'll remain through Oct. 21.
The next piece of artwork slated for installation on the Greenway will bring another animal to the scene — a 750-pound, 10 1/2-foot-tall metal red monkey. The work, called "Monkey See," will be by artist Don Kennell from New Mexico.
Read the full story in the Globe.