Local
Lynn pet store owner searching for missing cat mascot
"He started trusting humans and humans let him down. It's so sad."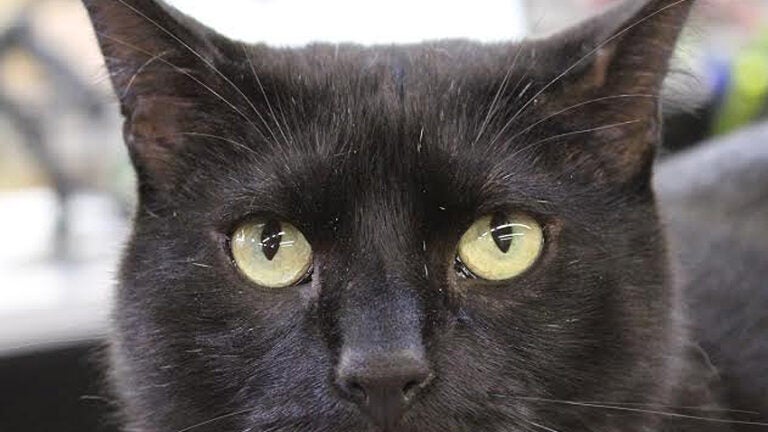 Where is Franklin the cat?
Pet Express in Lynn is still missing its cat mascot, who was stolen on Friday, even after his kidnapper confessed to taking him.
When employees closed the store on Friday, their beloved cat Franklin was nowhere to be found. The cat, a former stray, lived at the store but came and went as he pleased. Employees figured he'd be waiting at the door the next morning. When he wasn't, owner Rob Mellace had a feeling something was wrong.
When Mellace checked the store's surveillance video, he saw a man pick Franklin up, place him in a car outside, and drive off. Police were able to track the thief down using a license plate number from the video. The man, once found, told the police he took the cat.
"He admitted to it," said Lieutenant Rick Donnelly at the Lynn Police Department. "He told the officers the cat scratched him and he let the cat out of the car under a bridge."
But Mellace is skeptical about the thief's story. He said the man first told police he let the cat out in the parking lot of the store, a story that proved untrue after watching the video, said Mellace. And, if Franklin was indeed dumped under the bridge the man indicated, Mellace feels he'd have come home.
"There's no doubt in my mind he would find his way back," said Mellace. "The bridge they're saying is literally right behind our building. He knows he way around that area, no problem."
Franklin knows the neighborhood so well because he's a former stray. The Mellace family took him in last summer after he began hanging around the store. The scrawny black cat with the big paws didn't trust anyone at first. But as employees began feeding him and giving him attention, he softened.
"He started trusting humans after living on the streets all his life," said Mellace. "He trusted us. That's the hardest part. He's a stray, he's feral, and he started trusting humans and humans let him down. It's so sad."
Franklin became so trusting, he moved into the store. He could often be found sitting by the register. He also enjoyed his own cat furniture in an area of the store. He used a self-cleaning litter box and was fitted with a $70 custom-made rhinestone collar that said "Frankie," his nickname. He even had his own Facebook page, where fans can sift through photos of Franklin posing in pajamas and hoodies. The page also features videos of Frankie playing in the store aisles.
"He's become kind of a celebrity," said Mellace. "The kids come and visit him. The employees all adore him."
The store has received hundreds of calls of support, said Mellace.
"We are all devastated that he is gone," he said. "The hardest part is not knowing where he is."
The man who took him has not been arrested, but could face charges of larceny and animal cruelty, said Donnelly.
"If you willfully abandon a pet on the roadway, that is considered cruelty to animals, which is a felony," he said.
Franklin is about 5 years old, black, with a cut left ear, and large double paws on his front legs. His vaccines are all up to date. Anyone with information about Franklin can call Pet Express at 781-592-2003 or Lynn police at 781-595-2000.
https://www.facebook.com/frankiepetx/photos/a.1482972708671319.1073741825.1482972265338030/1543281679307088/?type=3&theater