Local
Number of mumps cases at Harvard rises to 40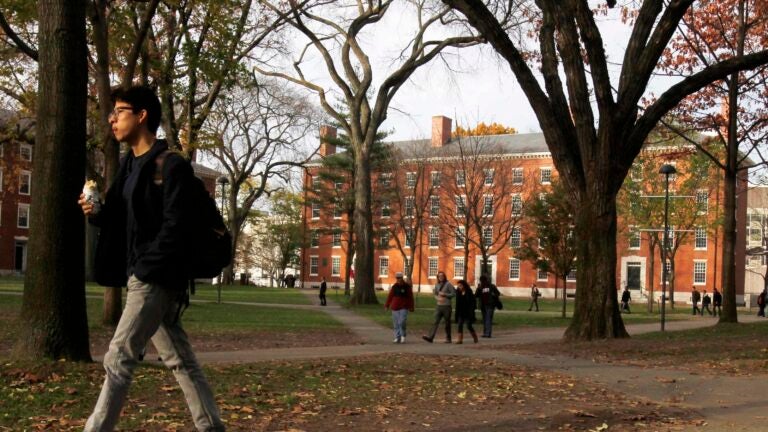 A mumps outbreak at Harvard University has affected 40 members of the school community over the last two months. Nearly a dozen students were in isolation as of Monday night, according to a university spokeswoman.
Harvard first announced two confirmed cases of mumps at the school in March. Despite investigations into the infection's cause and efforts to isolate affected students, the number has continued to rise.
A viral infection, mumps causes swelling in the salivary glands and cheeks. Its symptoms include fever, aching, headache, and a loss of appetite. Often, mumps spreads through direct physical contact with an infected person or an object or surface which someone with mumps has touched.
The Cambridge Public Health Department has been tracking the infection's spread, interviewing those infected to determine with whom the students had contact, Susan Feinberg, a spokeswoman for the department, said. A month ago, the department determined that all infected students to that point had received a mumps vaccine prior to contracting the infection, and that 99 percent of undergraduate students at the college had met the state's immunization requirements.
To date, Feinberg had not yet heard of any confirmed cases in Cambridge that were unrelated to the Harvard community.
The university has promoted prevention tactics, university spokeswoman Lindsey Baker said. With the end of the academic year wrapping up, students are preparing for final exams and commencement, and the university is once again urging students to remain vigilant to avoid contracting the infection.
"It's hard to predict how it will go and how much exposure there is," Baker said. "It's more just those events are coming up, so we just want people to take precautions."
Harvard students aren't alone — during the time of the school's outbreak, Massachusetts had already confirmed 12 cases of mumps across the state this year, including UMass Boston two confirmed cases in March at UMass Boston and one case in February at Bentley University in Waltham.