Local
Boston City Council votes unanimously to lower city speed limit to 20 mph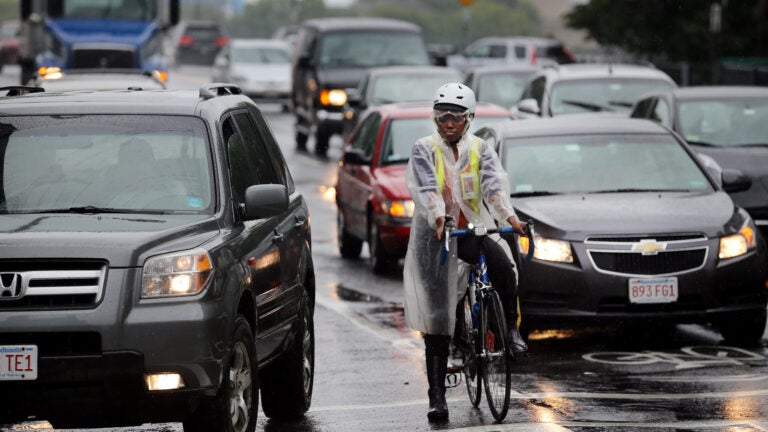 The Boston City Council approved a proposal Wednesday to lower the speed limit from 30 mph to 20 mph in the city of Boston, unless otherwise posted.
The measure, which was supported unanimously, would also decrease the speed limit to 15 mph in school zones, as well as other "municipally designated zones," such as areas near senior centers or MBTA stations.
"We need to eliminate traffic fatalities in the city streets," said Councilor Frank Baker, who sponsored the proposal. "Lowering the speed limit is an important step in the right direction."
Baker added that the proposal complemented the city's recently adopted Vision Zero strategy to eliminate fatal and serious traffic crashes in the city by 2030 through reducing speeds, addressing distracted or impaired driving, and engaging the community.
According to city data, 102 motorists, cyclists, and pedestrians were killed in traffic accidents from 2010 to 2015, including 23 fatalities last year.
According the a AAA Foundation for Traffic Safety study, the risk of death for pedestrians involved in an accident decreases from 50 percent with vehicles traveling at 30 mph to 18 percent at 20 mph.
Speaking in support of the bill, at-large Councilor Michael Flaherty said there wasn't a meeting he and his peers had gone where constituents were not concerned about reducing speeding vehicles in the city's business districts, school zones and thickly populated areas.
Flaherty said Wednesday the proposal  would have a "tremendous impact" on the safety of Boston's pedestrians, cyclists, and "all those who use our roads" and noted that during the bill's hearing last week, it was supported by Boston's chief of streets, Chris Osgood, as well as officials from the city's police, public health, and transportation departments.
In order to officially pass, the proposal still needs to be signed by Mayor Marty Walsh and approved by the state legislature.
Walsh signaled openness for lower speed limits last week when the proposal was filed.
"Lowering speed limits is one of many tools we are looking at through our Vision Zero action plan to create safer streets in Boston," the mayor said in a statement. "I look forward to reviewing Councilor Baker's proposal."
Councilor Bill Linehan noted during Wednesday's meeting the need to pressure officials in the state legislature to act on the measure.
"This is something that the Boston City Council has worked on the entire time that I have been here, nine years," Linehan said in support of the proposal.
"We need to spend some time speaking to our good colleagues at the State House to move this matter," he said, "because it has not gone anywhere in the past and it truly needs to do that."