Local
SUV crashes into Mattapan barber shop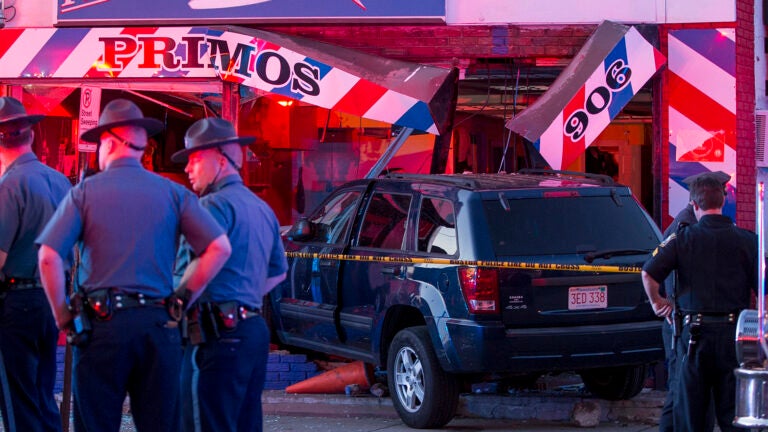 A dark blue Jeep SUV crashed into a Mattapan barber shop storefront Wednesday evening.
A Boston police spokesman confirmed three people were hospitalized with what appear to be non-life-threatening injuries.
According to police, emergency personnel responded to the crash at 506 Morton St., the address of Primo's Barber Shop, around 7:30 p.m.
Police said no further information was immediately available.