Local
Abington man accused in multi-town car chase held without bail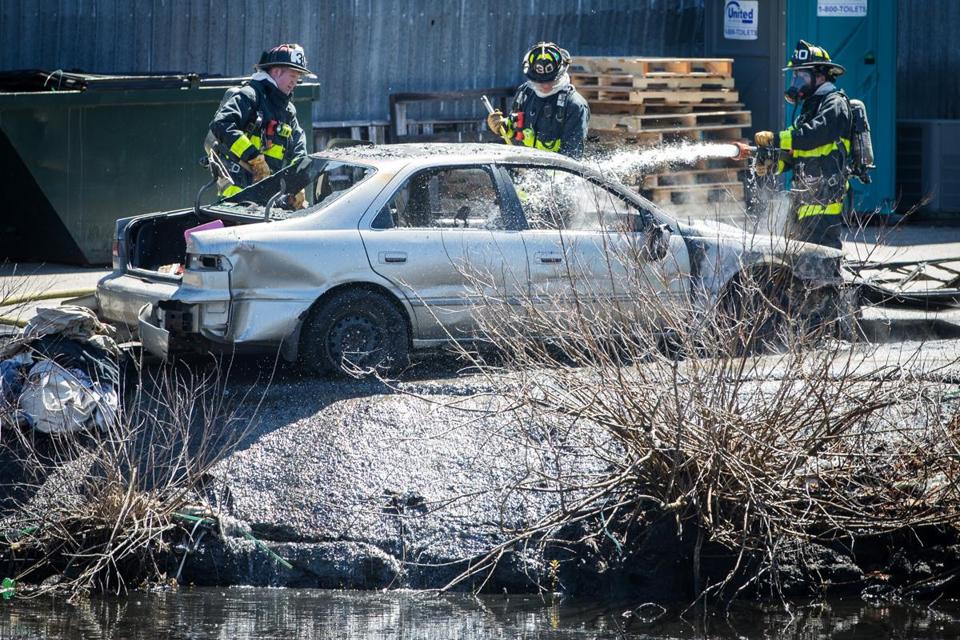 The Abington man accused of leading police on a high-speed chase through several towns Wednesday before his car went up in flames was arraigned Thursday morning in Wrentham District Court.
Michael Leblanc, 26, pleaded not guilty to charges of attempted murder, destruction of property, assault and battery, and several motor vehicles charges, according to the Norfolk District Attorney's office. He was ordered held without bail pending a dangerousness hearing next week.
"Given the high speeds and recklessness alleged in this chase, I have to compliment Walpole, Norwood, Dedham, Needham, Boston, state and all police involved in bringing this to a resolution without greater injury to police or the public," Norfolk District Attorney Michael Morrissey said in a statement.
The pursuit began Thursday morning when two Walpole police officers responded to a call of a suspicious person near a dam off Washington Street. Leblanc is accused of refusing to provide his license and registration when asked by the two officers and then driving away from them, dragging one officer whose arm was stuck in the window of the car for 300 yards.
The chase, captured on live TV, took place on stretches of Routes 128, 9, 135, and 1 before ending off the VFW Parkway in West Roxbury.