Local
Boston is trying a new way to kill rats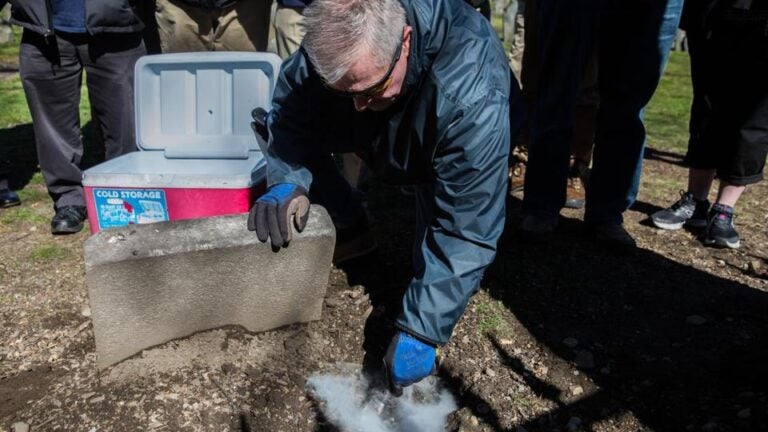 Boston is exploring some scientific ways to deal with the city's pesky rats.
The city's Inspectional Services Department has purchased more than 400 pounds of dry ice in the past six weeks, taking it to rat burrows and dropping scoops of the ice into the openings, The Boston Globe reported. As the solid form of carbon dioxide, dry ice suffocates rats as it melts, creating a more humane – and cheaper – way to get rid of the rodents than using poison, which can impact the environment and other living things, city officials said.
But not everyone is thrilled about the city's experimental pest control method – Stephanie Bell, an activist with People for the Ethical Treatment of Animals, told the Globe that killing rats overall is ineffective. Still, the department said it's had great success in areas where its initially tried the method, including the Public Garden.
"The simplicity of this process is one of the things that most intrigues me," William Christopher, the department's commissioner, told the Globe. "And the success is what has me very excited."
Read the full Globe story here.