Local
City launches review of tourism office to build on Top Chef issues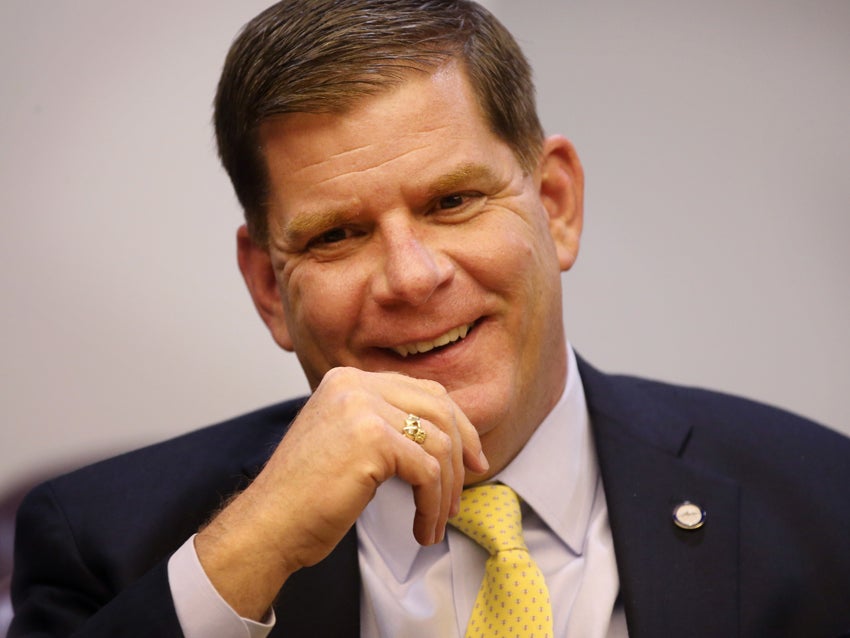 An outside group of experts will conduct a comprehensive review of Boston's Office of Tourism, Sports, and Entertainment to deal with "increasing demand" for Boston as a space for events and film and TV production, Mayor Marty Walsh announced in a statement on Thursday.
"With increasing frequency, Boston has become a sought-after location for events, often large scale multi-day events such as concerts and races," Walsh said. "We have also recognized that the bigger the event, the more complex it is to manage properly. And, I want to make sure that our agencies and staff have the right training and tools to do so properly."
The review will "build on" and "learn from" the city's controversial interactions with Bravo television show Top Chef last year. In that case, a handful of Teamsters were indicted on federal charges for allegedly attempting to extort show producers to use union labor.
The Walsh administration hired former prosecutor Brian Kelly to conduct an internal investigation of the Office of Tourism to see if city officials had colluded with the Teamsters. The probe revealed that Kenneth Brissette, the director of the office of tourism, had warned local businesses that union members would be protesting. Kelly cleared Brissette and the city of wrongdoing in the case.
"My intent is to build on what we learned from the review that Attorney Brian Kelly conducted of interactions and permitting procedures related to the filming of Top Chef in Boston," Walsh said in a statement. "That report on Top Chef brought transparency to how the city interacted with that particular production and I want to make sure that we build on that knowledge, learn from it and are using best practices in this field."
The outside review of the office will be led by Larry Moulter, Executive in Residence at the Center for Collaborative Leadership at UMass Boston; Bryan Rafanelli of Rafanelli Events; and Colette Phillips of Colette Phillips Communications, a strategic public relations and event production firm, according to the city.