Local
Medford man claims two lottery wins in one week, including a $1 million haul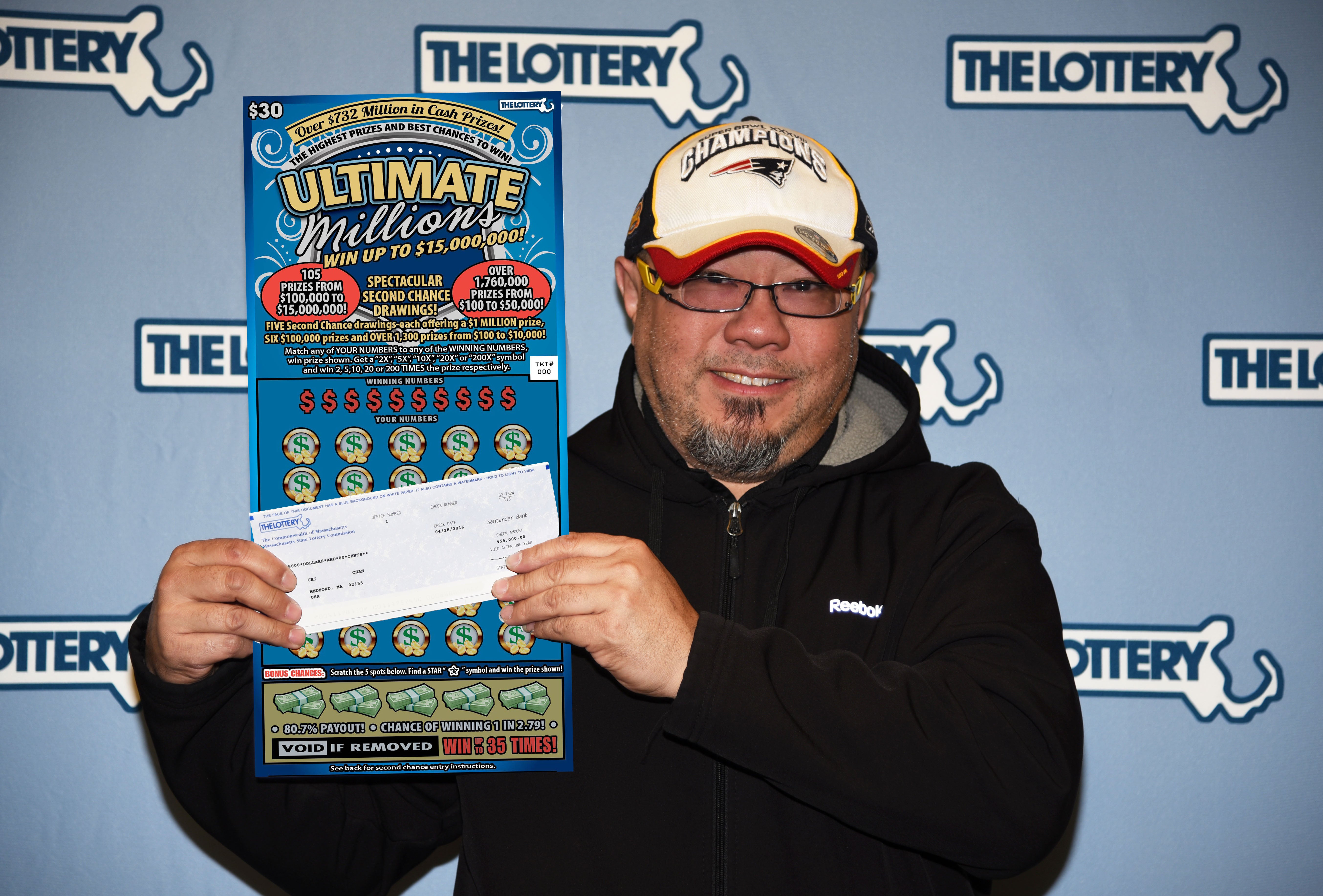 Chi Chan of Medford is having a lucky week.
He's been to the Braintree headquarters of the Massachusetts State Lottery on Wednesday and Thursday — the first time to cash a $1,000 ticket and the second to cash a $1 million ticket.
He's the first $1 million prize winner in the Massachusetts State Lottery's new Ultimate Millions game that debuted on Tuesday. The odds of winning $1 million in the new game are 1 in 458,182, said  Christian Teja, communications director for the Massachusetts State Lottery.
Chan won the million dollars after buying a ticket from the lobby vending machine at the lottery headquarters after collecting his $1,000 prize.
He left the headquarters and went to the bank, where he scratched the second ticket and discovered he had won $1 million.
Chan returned to headquarters on Thursday to claim his much larger prize, opting to get a one-time cash payment of $650,000 before taxes, said Teja.
Chan isn't the only lottery winner in the Boston area to cash in on a large sum of money more than once. In fact, a woman from Lynn won two $1 million prizes over the course of 7 months, said Teja — her first win was in June and her second in January.
There are four $15 million prizes and 65 $1 million prizes left in the Ultimate Millions instant game.