Local
Why is the Green Line so crowded?
"I don't think that there is an easy answer to that question, of how we can immediately add capacity to the Green Line," a top T official said.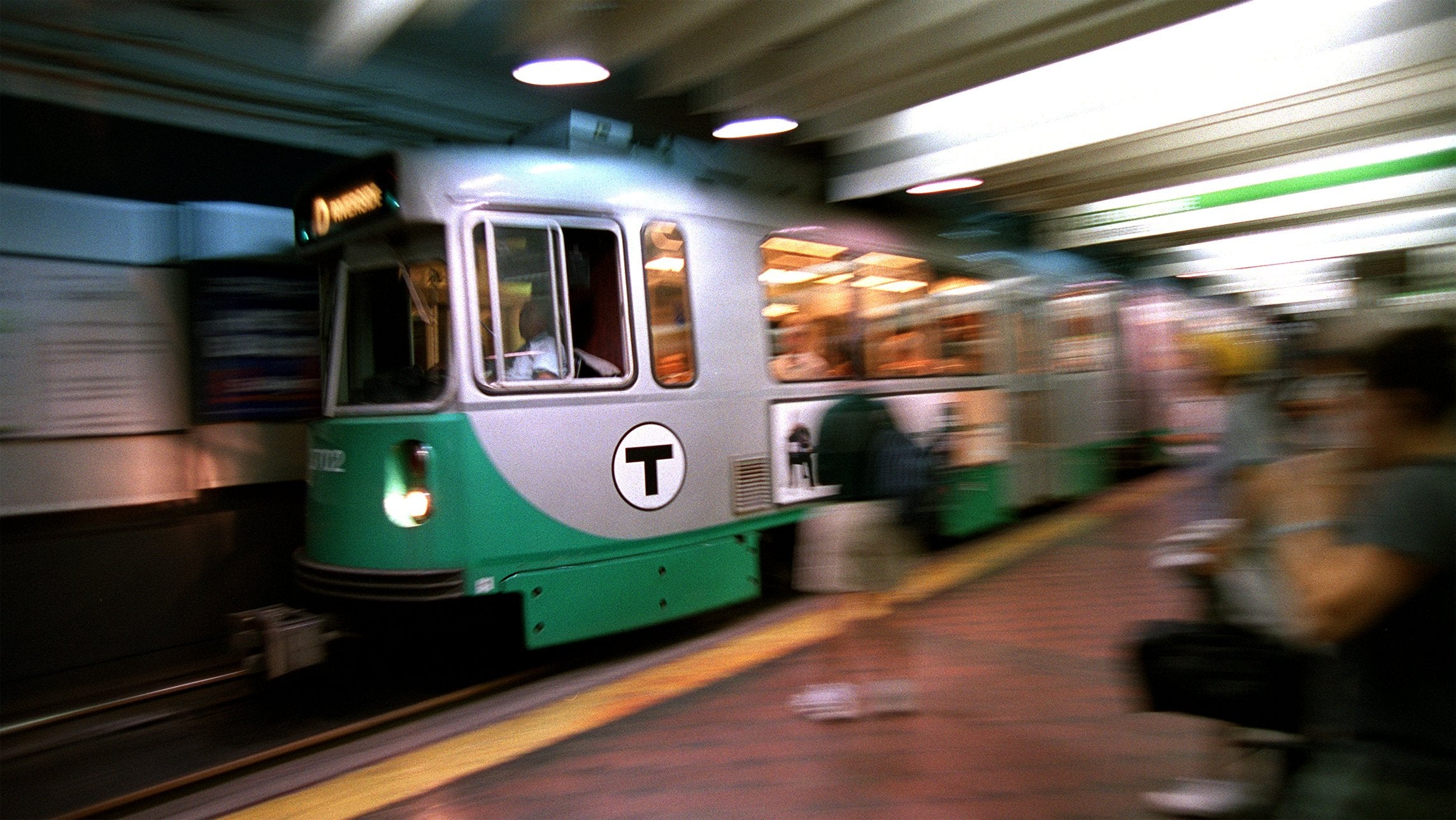 Carting around at least 200,000 people per weekday, the MBTA's Green Line tends to get pretty crowded.
In a presentation to the T's control board Monday, MBTA Chief Operating Officer Jeff Gonneville explained some of the challenges involved in trying to create more breathing space on the highly traveled line.
"I don't think that there is an easy answer to that question, of how we can immediately add capacity to the Green Line," Gonneville said.
One proposed solution the T hears often: Add a third car to the trolleys. The T has used these in the past, and as recently as 2011 boosted the number of daily three-car trips from 13 to 32.
But today, the T does not schedule any three-car trips and only runs three-car sets "from time to time," said MBTA spokesman Joe Pesaturo. Gonneville said the three-cab sets don't work very well for a few reasons.
For one, three-car trolleys tend to break down more often.
"On the vehicles, when you're running a three-car train, all your commands for propulsion, braking, are given from that first cab," Gonneville said. "They essentially have to be communicated all the way down that train line to that third train. … We will actually have failures of service in these three-car trains. They're actually mystery failures. [Workers] will separate or break off that last car, and that failure will immediately correct itself and the vehicles will then continue on in service."
The trains struggle to communicate with one another in part because the T uses two different types of cars — one of which has lower flooring, making it easier for passengers in wheelchairs to board. Each trolley set includes one of those cars, meaning trolley sets are running with inconsistent cars, Gonneville said. Running three-car sets is also taxing on the Green Line's power and cable systems, he said.
The third car can additionally add to delays at stations like Park Street and Government Center, where multiple two-car trolleys load and unload passengers at the same time.
"When we have a three-car set at one of these stops, that prevents us from utilizing double-berthing at some of these locations," Gonneville said.
Stephanie Pollack, the state's transportation secretary, said during Gonneville's presentation that another possible solution to capacity issues — running trolleys closer together — wasn't an option on the Green Line, because the line is not equipped with advanced collision-avoidance technology.
Improving overall on-time performance on the Green Line could make it easier for riders to snag a seat, Gonneville said. That's a tall order, though: On most days, according to MBTA data, the Green Line posts on-time arrival rates of lower than 70 percent.
A partial solution for the line's above-ground stops is expected to debut this summer, Gonneville said. That's when intersections near four street-level Green Line stops — two on the B branch and two on the E branch — will be given traffic signal prioritization.
The GPS-based system, which has been used on the Silver Line, would tweak the timing at traffic signals, allowing Green Line trolleys to more quickly pass through the intersections, according to Gonneville's presentation. Gonneville said more portions of the Green Line's western branches could ultimately wind up with the system later.
"We are really hoping to use this as a prototype," Gonneville said. "If we can show and demonstrate success, both internally with the authority and with the city of Boston, we really hope to roll this out to several other intersections along the line."
Officials are also moving forward with a plan to eliminate two of the bunched stops on the B branch along Commonwealth Avenue.