Local
Mother of Boston firefighter jumps from second story during two-alarm blaze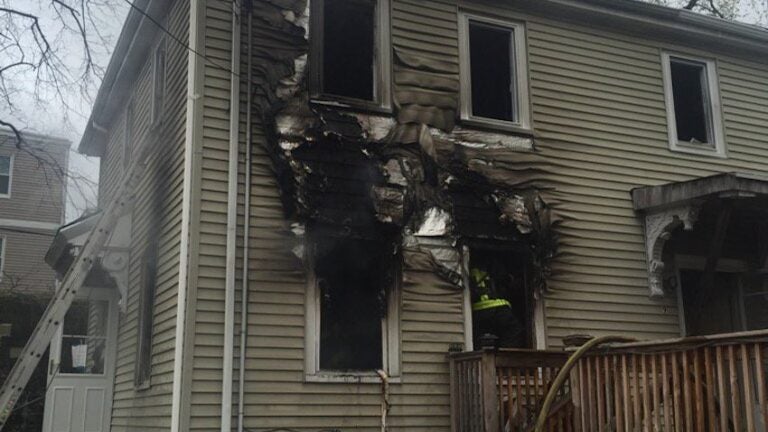 When the call came in to the Boston Fire Department Wednesday that an elderly woman had jumped from a second story to escape a two-alarm blaze in Dorchester, Ladder 29 quickly suited up.
Over the radio, emergency personnel were told flames were showing from 11 Capen Place, Boston fire spokesman Steve MacDonald said.
And it was an address one of the responding firefighters was very familiar with: his mother's home.
"Anytime you indicate fire's showing, and then knowing it was his mother's address, every firefighter's attention is there and listening in all firehouses throughout city," MacDonald said.
Firefighter Steve Perry's mother, who was trapped on the second floor, was caught by a good Samaritan after jumping from a window. When firefighters arrived on scene around 11:30 a.m., she was already on the ground, away from the flames.
Perry accompanied his mother when she was transported to a local hospital to be treated for non-life-threatening injuries, according to MacDonald.
MacDonald said that after an investigation, firefighters discovered the fire began in a first-floor bedroom from an electrical short-circuit. It caused an estimated $250,000 in damage and displaced six adults.
— Boston Fire Dept. (@BostonFire) May 4, 2016