Local
Reading police investigating photo of officer using phone while driving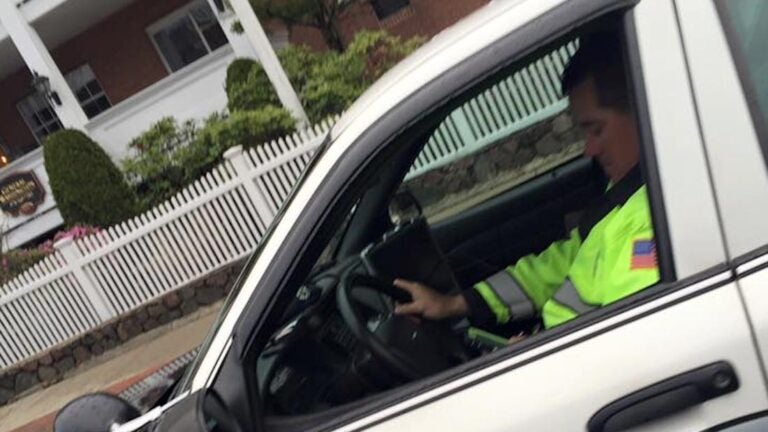 Reading Police are investigating a photo that allegedly shows a uniformed officer looking down at his phone while driving.
Gerry A. Sullivan posted the photo to Facebook and said that it was taken while the officer was driving at 25 mph.
"He was driving right beside me," she wrote. "No he wasn't parked he was moving at the same speed!"
Reading Police Chief Mark Segalla said in a statement that they were looking further into the circumstances depicted in the photo.
"We are not looking to rush to judgment – at this early stage we do not know if the vehicle was being driven or was parked along the side of the road — but if the investigation shows that the officer was driving while using a mobile device, we will address that violation appropriately," Segalla said.
Segalla also linked the photo to a broader example of societal issues.
"I think one of the major problems we face as a culture is that the urge to grab your cell phone is so ingrained in us. The temptation is so great to reach for the phone or even glance down at it," he said. "The fact is that it is too easy to get distracted for even a second, and that is all you need to have a tragic result."