Local
Cyclist struck by Coors Light truck without sideguard in Cambridge
The injuries are not life-threatening, police said.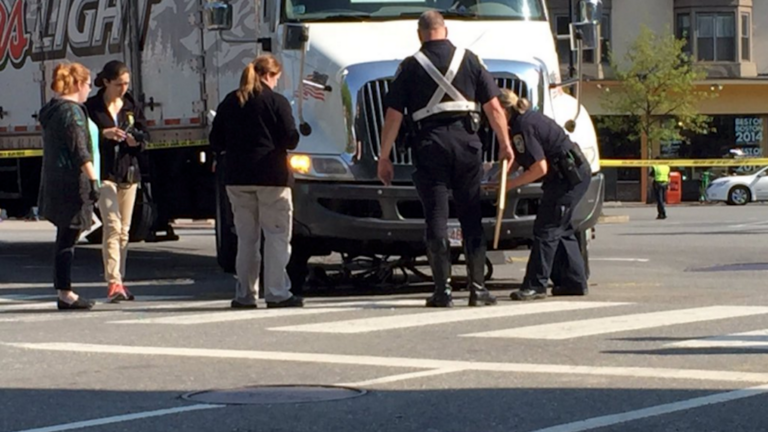 A female cyclist was struck by a turning Coors Light truck that wasn't equipped with sideguards in Cambridge on Thursday morning, Cambridge Police said.
The woman was taken to a local hospital with leg injuries that did not appear to be life threatening, police said. The crash occurred at 8:21 a.m. at the corner of Massachusetts Avenue and Sidney Street, between Cambridge's Central and Kendall Square areas.
In the crash, the woman's bicycle became stuck underneath the truck, and had to be extracted by police.
Cyclist hit in Central Square. Bike under truck. @universalhub pic.twitter.com/Fpx3Lmeipi

— P. Cheung (@bostonaruban) May 12, 2016
The truck does not appear to have sideguards, which are designed to push cyclists away from the truck to prevent them from being swept under the wheels in a crash. Cambridge officials joined with federal agencies to retrofit large city trucks with sideguards last year.
May is National Bike Safety Month, and Cambridge Police has held a number of events to educate cyclists and drivers of safety rules this month.