Local
The MBTA has fixed a big rider pet peeve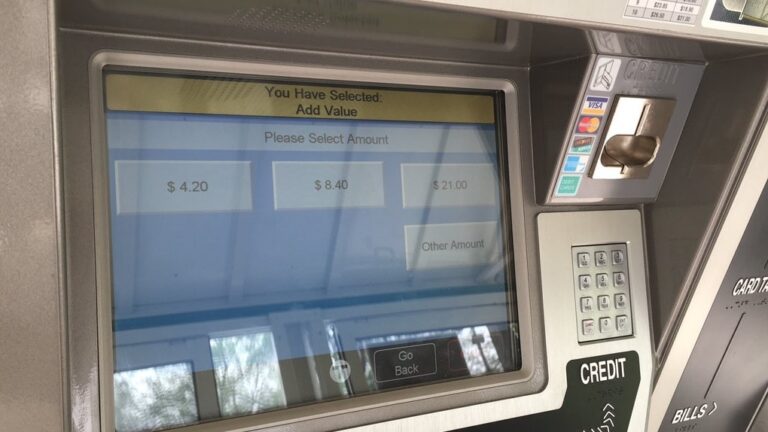 Riding the MBTA will demand a little less mental math going forward.
The T's fare vending machines present users with three options for how much money they'd like to put on their CharlieCards. Until very recently, those options were $5, $10, or $20.
But a subway ride using a CharlieCard costs $2.10. So adding value with those options meant sticking the card with an annoying remainder after a few rides.
If riders wanted to pay for a round trip or another direct multiple of the one-way cost, they needed to select the fourth option: manually inputting the figure. It's an easy enough task, but it came at the expense of a few seconds as riders multiplied on the fly or consulted a laminated sheet at the machines listing the costs for multiple trips.
That has changed in recent weeks. The kiosks' default options now read $4.20, $8.40, and $21 — the cost of two, four, or 10 trips.
The T began rolling out the new default options about a month ago, said David Block-Schachter, the agency's chief technology officer. They are currently in place at almost every rapid transit station, with Government Center and Assembly Square the lone holdouts, he said.
Block-Schachter described the change as "making the prices make sense" for riders.
"The idea here is the default option is the one that people use the most," he said. "This just allows people to be able to press a button. It reduces a mental hurdle."
The small tweak should simplify riders' lives a bit, and it could speed up lines at the kiosks, he said.
Block-Schachter said riders commonly asked for the change to the default options. Another frequent kiosk request — that the T allow riders to load their plastic CharlieCards with one-day and seven-day passes previously available only in paper CharlieTicket form — has also been implemented over the last month, he said.
Brighton resident Ed Lyons noticed the default option adjustment along the Green Line Friday morning.
"It's an awesome change that seems obvious and less wasteful in hindsight," Lyons said in a Twitter direct message.
To keep it that way, the machines will need adjusting in July when CharlieCard fares increase to $2.25.