Local
Driver in crash that killed state trooper charged with manslaughter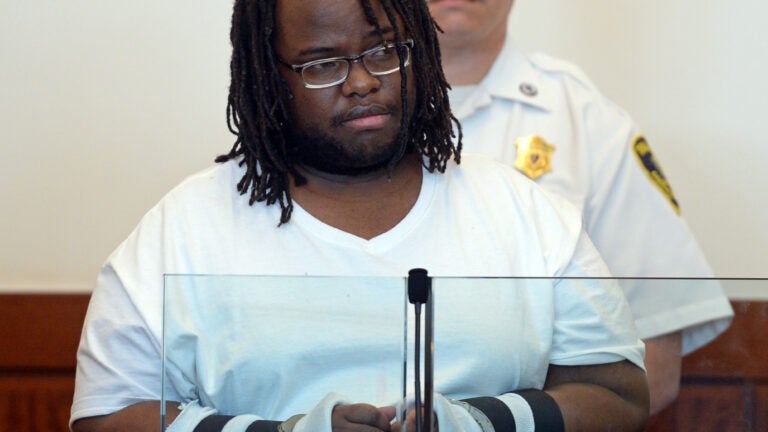 The driver involved in the crash that killed a Massachusetts state trooper in March had visited a medical marijuana dispensary and had a half-burnt marijuana cigarette in his car, authorities said Wednesday.
David Njuguna, 30, of Webster, was indicted Wednesday on the following charges: manslaughter, manslaughter by motor vehicle, motor vehicle homicide by negligence, motor vehicle homicide (operating under the influence of drugs), negligent operation, and operating an uninsured vehicle.
He pleaded not guilty to all of the charges, and his bail was set at $500,000. The judge also ordered Njuguna to surrender his passport and submit to GPS tracking.
Trooper Thomas Clardy, 44, was conducting a traffic stop on the Mass. Pike in Charlton when authorities say Njuguna traveled across three travel lanes in his Nissan Maxima, careening into the back of Clardy's cruiser at 80 mph. The impact pushed the SUV into the car Clardy had pulled over and then off the side of the highway.
Prosecutors said Njuguna visited a medical marijuana dispensary an hour before the crash where he had purchased four marijuana cigarettes. They said a half-burnt marijuana cigarette was found on the floor of his car during the investigation. An active level of THC was found in Njuguna's blood, according to authorities.
Njuguna's attorney, Peter Ettenberg, told the Associated Press that his client denies he was high on the drug.
Njuguna was medflighted from the scene and treated for serious injuries for more than week. His attorney said Wednesday he still receives physical therapy and remains in pain from his injuries.
Worcester District Attorney Joseph Early said during a press conference Wednesday nothing in the investigation pointed towards the crash being an intentional act.
State Police Colonel Richard McKeon told reporters following the arraignment that a fair investigation took place and appropriate charges were brought against Njuguna.
"This is the results of facts and evidence, not emotion," he said
Despite efforts to help the Clardy's widow and six children, McKeon said there remains a hole for them that cannot be filled.