Local News
Milford man's wife, newborn daughter, and sister die within 2 weeks
Domingos Fraga lost "my soulmate, my best friend, and my amazingly [strong] daughter."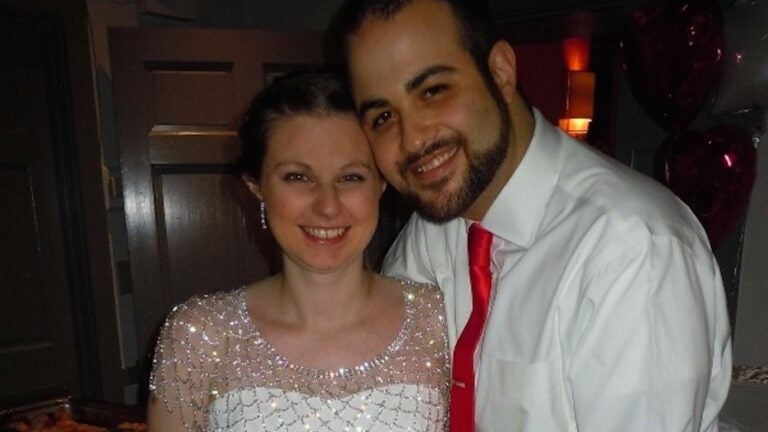 For Domingos Fraga, the excitement of becoming a father has quickly turned into a sprawling family-wide tragedy.
On May 6, Fraga's pregnant wife Liz died at age 26 after undergoing an emergency C-section. The Milford couple had been married for less than five months, according to her obituary.
"It goes from being mad, to being numb, to just bawling every night knowing she's not there," Fraga told WCVB.
Their newborn daughter Juliet followed Liz soon after, and died at five days old.
"I got to hold her. I read to her every night," Fraga said. "They were meant to be together. She loved that baby."
A funeral for the mother and infant was held in Foxborough on Tuesday, and the mourning compounded from there. At the wake, Fraga learned that his sister Melinda, a mother of two, had died of cervical cancer on Monday, WCVB reports. She was 42.
More tragedy followed, as his 91-year-old grandmother had a stroke on Sunday, WCVB reports.
A GoFundMe page made for Fraga had raised more than $33,000 from friends and strangers moved by the story.
"Domingos, you aren't alone," the page's description reads. "Keeping looking for the light even when things look its darkest. We've all got your back."
In a comment on the page, Fraga wrote that he had lost "my soulmate, my best friend, and my amazingly [strong] daughter."
"[T]his has been the most [strenuous] months of my life and all I can do is what Liz would want for me to do in this situation. I thank you all for your help," he wrote.