Local
Indictment: 'At least one other City Hall employee' pressured concert organizers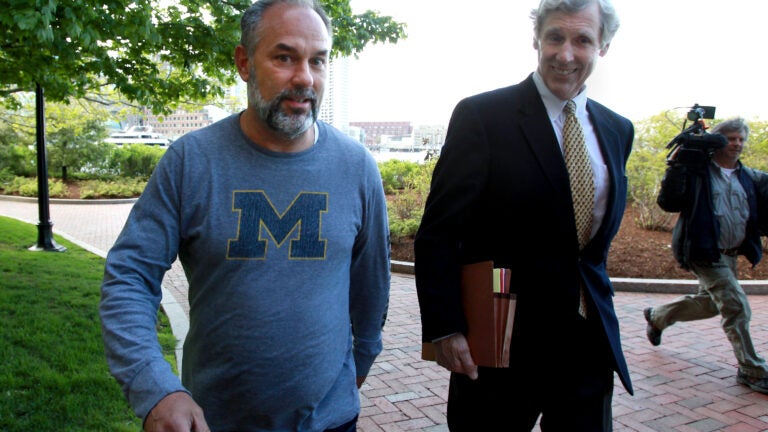 Kenneth Brissette, Boston's chief of tourism, was the only city employee charged Thursday with extortion for allegedly pressuring the producers of a biannual music festival to hire union labor.
But he wasn't the only one mentioned. The indictment alleges that "at least one other City Hall employee" — who was not named — "repeatedly advised" Boston Calling to hire union workers.
Boston Mayor Marty Walsh was asked about that employee by a reporter Thursday.
"Again, I don't know. You have to talk to the United States attorney about that," Walsh said, according to a transcript of his remarks.
Walsh's administration has refused to release subpoenas received by city employees related to federal labor investigations.
On Thursday, Walsh said he did not order city employees to demand the use of union labor in exchange for needed permits.
"It never came up in conversation. That's not how we do business in the city," he said. "We don't necessarily look and see if something is union or not union to work it that way, so there would be no opportunity for that to come up."
The mayor said he was not concerned he would be indicted.
"I know that I've done nothing wrong in any of my doings as mayor of the city of Boston," he said. "I'm very confident of that. I'm confident of the way that I carry myself and the way that I represent the city of Boston."
According to an April report in The Boston Globe, Walsh has also been connected to a sweeping federal labor probe based on his time as a labor leader prior to becoming mayor.
Walsh has repeatedly denied using overly aggressive tactics to secure work for union labor.
"The one thing that I know, I've done no wrongdoing in this investigation or any investigation that's been talked about," Walsh said, in response to another question.
Brissette pleaded not guilty Thursday afternoon.