Local
Could more water transportation be coming to Boston?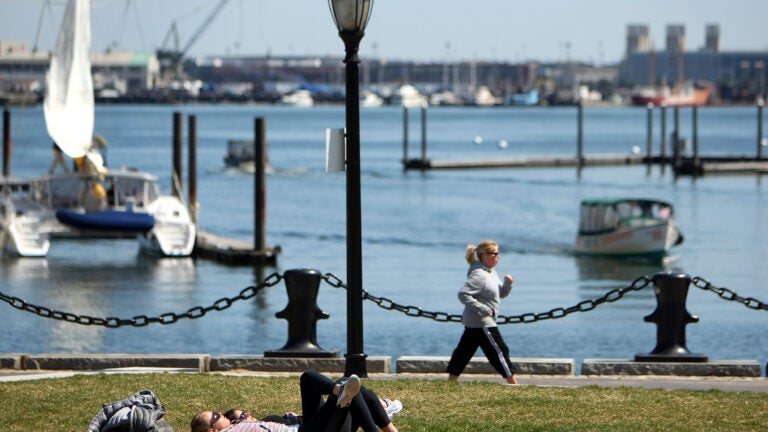 A pair of city councilors want to explore a more robust water transportation system to connect the neighborhoods lining Boston Harbor.
Councilors Bill Linehan, of South Boston, and Sal LaMattina, of Eastie, filed an order this week for a committee hearing on the matter.
"In East Boston, I can see the Seaport from Piers Park, but I can't get there," LaMattina told the council on Wednesday. "To get there, you have to take the Blue Line to the Orange Line to the Green Line to the Red Line, and from the Red Line, you have to take a bus."
The order also mentioned Charlestown, the North End, and the Wharf District downtown as waterfront areas that could work in to a water transportation network.
LaMattina and Linehan said the Boston Redevelopment Authority has access to federal money to purchase ferries.
Nicholas Martin, a BRA spokesman, said those plans are "a bit in limbo, as I understand it."
"We got the funding, but never intended to be the ferry operators (I think we can all agree that's not something the BRA is well-suited to do)," he said in an email.
Martin said figuring out the operating costs for such a service "is the part that's TBD."
"I think the notion is that we'd pool resources between developers/property owners to build out docks and sustain ferry service," he said.
LaMattina also suggested that the private sector could pitch in on Wednesday.
"With all this waterfront development taking place in the city, there has to be somebody available to subsidize this ferry," he said.
The MBTA currently provides ferry service from Long Wharf to the Charlestown Navy Yard. Another ferry connects Long Wharf with Logan Airport en route to the South Shore.
Wynn Resorts, which plans to build a casino in Everett, intends to bring a ferry service to the harbor and along the Mystic River, which would connect the gambling resort with Long Wharf, the airport, and the Seaport District.
Linehan called for a "really comprehensive network and strategy of using the waterways." He said Boston Harbor is "totally underutilized."
The order says that representatives of the city's transportation department, the BRA, Massport, the Boston Convention and Exhibition Center, the MBTA, and the state department of transportation will be invited to attend the hearing.