Local
This Dunkin' Donuts truck is peak Boston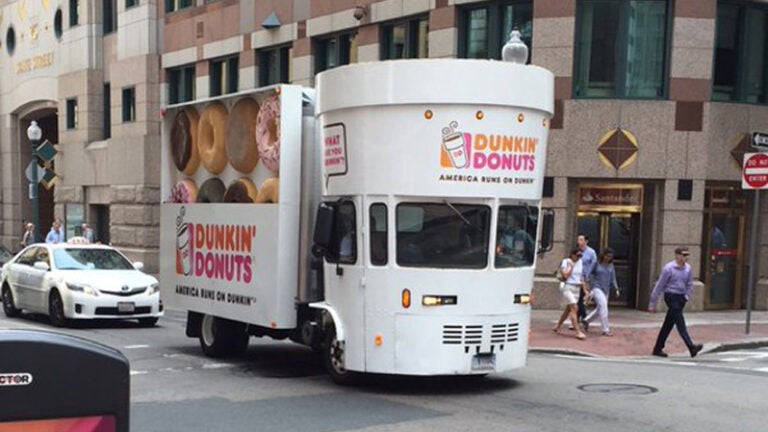 Fenway Park, the Citgo Sign, Faneuil Hall, the Dunks Truck.
With its giant doughnuts and coffee cup cab, this Dunkin' Donuts truck is exactly what tourists think would be roaming around the streets of Boston. All that's missing is David Ortiz in the driver's seat with a double-cupped iced coffee in hand.
The photo of the Dunks truck was posted to Reddit Friday evening.
A spokesperson for Dunkin' Donuts could not be immediately reached for comment.