Local
New Hampshire has 7 pairs of piping plovers nesting on beach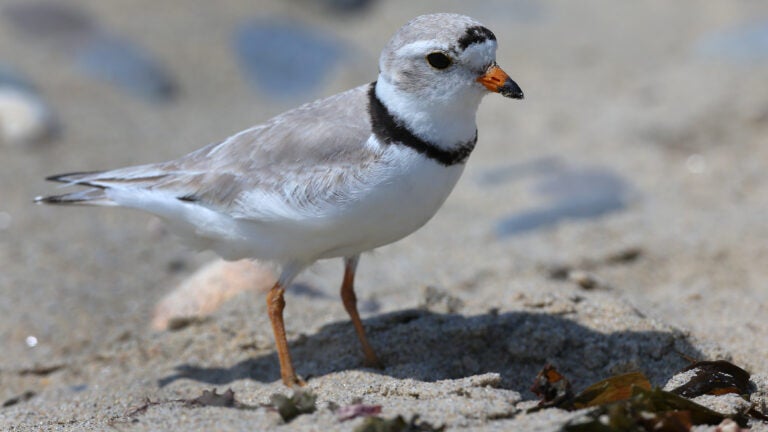 CONCORD, N.H. (AP) — The New Hampshire Fish and Game Department says there are seven pairs of piping plovers nesting along the sandy shores of Hampton and Seabrook, and they're asking visitors to the areas to help protect them.
The plovers are endangered in New Hampshire and threatened nationally. Their breeding habitat is fenced with yellow roping to show the birds' presence to beach-goers and to allow the mating pairs space to nest and raise their young.
Brendan Clifford, a biologist with the Fish and Game's Nongame and Endangered Wildlife Program, said there have been occasions where people have deliberately vandalized fencing meant to protect the birds, and even stolen eggs out of the nest.
The department relies on a number of volunteers to keep watch over the birds.
"The sooner the birds nest, the sooner the chicks will hatch and grow big enough to be able to fly," Clifford said. "Once the chicks are about 30 days old, they can fly and escape from danger and we can take down the fences that protect their breeding habitat and open up the whole beach for recreational use."
Within just a few hours of hatching, piping plover chicks are able to walk and feed on their own.
Since protection efforts began in New Hampshire in 1997 through 2015, 99 nesting pairs of plovers have fledged 127 chicks on the state's seacoast.