Local
Wellesley girl accidentally inhales boutonniere pin on prom night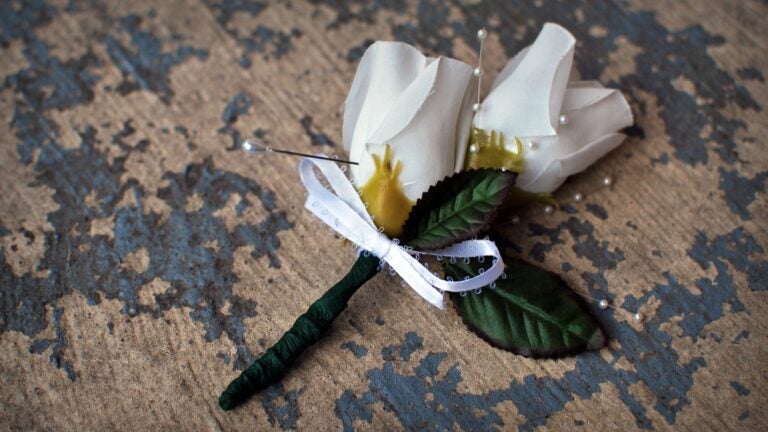 Laughter was not the best medicine for this Wellesley High School teenager on her way to prom.
Kathleen Garvey accidentally inhaled her date's boutonniere pin when she was holding the pin in her mouth and he made her laugh, the teenager told WBZ.
Garvey and her date Colin Emerson, both seniors, had been having trouble with the decorative boutonniere pinned to his jacket. While attempting to re-pin it, a joke caused her to reflexively inhale the pin down her throat.
"Colin just stared at me and whispered 'Oh my god where did it go?!' I stared back terrified and started coughing," Garvey told The Swellesley Report.
Kathleen says it was a prom she will never forget after accidentally swallowed a pin #wbz pic.twitter.com/hDNBayWEsa

— Paul Burton (@PaulWBZ) May 30, 2016
"When I made my joke and she turned back and holding her throat and the pin wasn't there, and I said 'did you swallow it?'" Emerson said, according to WBZ.
Yet Garvey felt only slight discomfort, and the two weren't sure where the pin had gone, so the two enjoyed the rest of their prom night.
As a precaution, she went to the doctor the next day, WBZ reports. An X-ray revealed the pin had become lodged in her bronchial tubes. Doctors then removed the object without issue.
"I guess my boyfriend is just too funny for me," Garvey told the Report.
(Image by meddygarnet via Flickr)