Local
Mayor Walsh to travel to China for climate change conference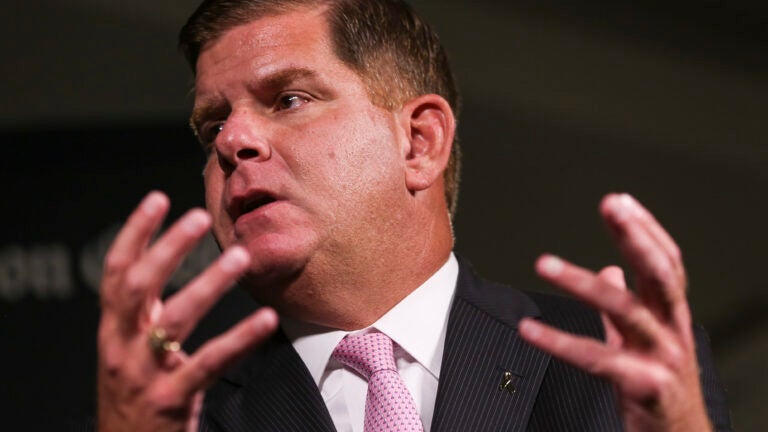 Boston Mayor Marty Walsh is headed overseas to talk about climate change.
The two-day U.S.-China Climate-Smart/Low-Carbon Cities Summit takes place on Tuesday and Wednesday in Beijing. Walsh will be out of town from Sunday to Wednesday, representing one of 20 U.S. cities to participate.
A city news release describes the summit as "an opportunity to exchange best practices between U.S. and Chinese cities."
Walsh is on the steering committee of the C40 Cities Climate Leadership Group, a global 83-city network for addressing climate change. Bloomberg Philanthropies, which funds the C40 group, will pay for Walsh's Far-East travel at no expense to the city, according to a spokeswoman.
Boston has been recognized as one of America's greenest cities. With its extensive waterfront, the city is is also considered at risk if sea levels continue to rise.
"Boston has made significant progress on climate action, and I am honored to share best practices with cities from around the world," Walsh said in a statement. "This summit gives us an incredible opportunity to build on our legacy and learn how we can better protect Boston right now, and for our future generations."