Local
Kindergarteners invite state trooper who shared his meal with a panhandler to lunch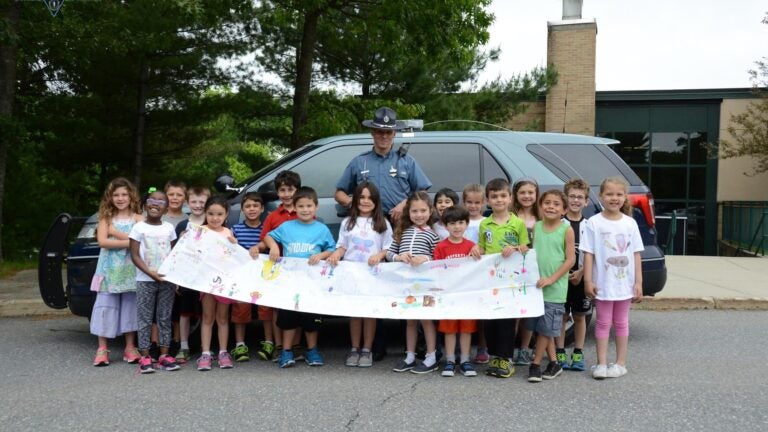 The Massachusetts state trooper who shared a roadside meal with a panhandler got his own special invitation this week.
The kindergarten class at Farley Elementary School in Hudson asked Trooper Luke Bonin to visit for lunch after one of the students heard about how he shared his meal with the woman last month, according to state police.
"When Trooper Bonin arrived, he was welcomed with open arms and began with reading the class a book," state police said in a Facebook post. "He also brought with him a globe and asked each student to put a fingerprint on the globe, while he talked to them about 'leaving a positive mark on the world' as they grow older."
The kids got to check out Bonin's cruiser after lunch, testing the lights and the PA system.
"He appreciated being invited and the chance to spend time with the class more than the children enjoyed having him," state police said.