Local
MBTA Youth Pass expanded to 25-year-olds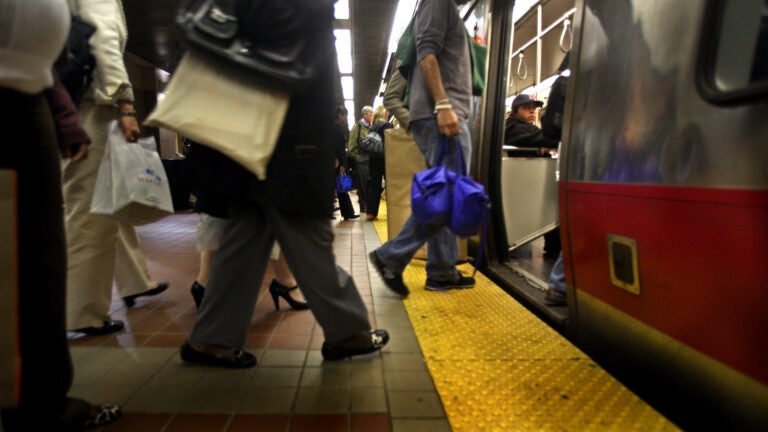 The MBTA's board voted Monday to make its monthly Youth Pass pilot program, which for the last year has allowed 12-to-21-year-olds cheaper access to the T, permanent. Additionally, it voted to offer the pass to people as old as 25.
Starting September 1, the pass will be available to young people in 17 communities, if the communities opt into the program. That expands on the four cities — Boston, Somerville, Malden, and Chelsea — that the pilot encapsulated. (The eligible cities and towns are listed here, on page 15.)
The pass will be available to 12-to-18-year-olds who are not enrolled in middle school or high school (a student pass already covers those who are enrolled). And 19-to-25-year-olds will also be eligible if they are enrolled in a GED or job training program, or if they pass a low-income screening process showing that — for instance — they receive food stamps or live in public housing.
It will cost $30, up from the $26 that the pass cost this year due to the upcoming MBTA fare hikes. A monthly pass with no discount costs $75 now and will cost $84.50 when fares increase in July.
Brian Lang, a member of the board, originally motioned for a vote to make the program permanent for people up to 21-years-old. Monica Tibbits-Nutt raised his proposal by calling for the expansion to 25-year-olds, generating applause from transit and youth advocates in the audience.
A presentation to the board from the T's Director of Strategic Initiatives, Laurel Paget-Seekins, mentioned the possibility of expanding the program to people over 25, but the agency had not prepared data to show what it would cost to expand the size of the customer base to that age.
"I know that we have no data on it. And I know that we have absolutely no idea how much this is going to cost. And this might be the only time that I ever push for something like that," Tibbits-Nutt said. "This is an opportunity to do something really good."
The presentation did include data on projected lost revenue for the MBTA if it made the program permanent for up-to-21-year-olds. It said that would result in lost revenue of $593,000 per year if 15 percent of eligible participants in the 17 communities used the pass. That was the lowest uptake percentage the T projected, and higher usage projections led to higher revenue losses.