Local
Why Orange Line trains are leaving North Station a little bit faster now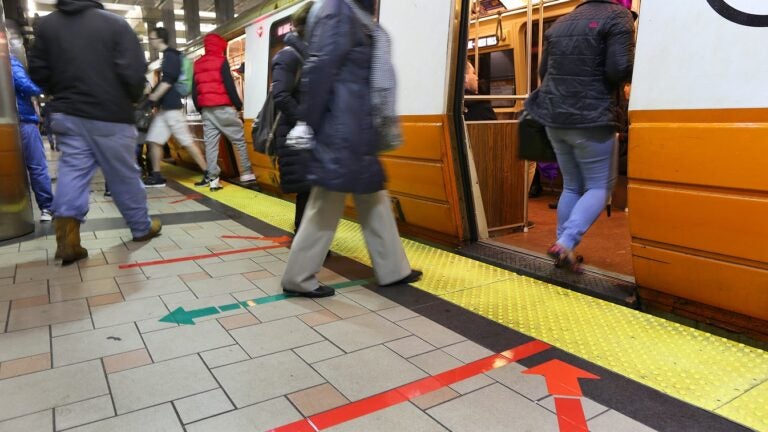 Perhaps MBTA riders should not need reminding to let passengers off the trains before boarding. But putting a reminder in place appears to have had a positive effect.
Earlier this spring, the T placed markings on the Orange Line platform at North Station. A red arrow showed passengers on the platform where to wait before boarding, while a green arrow in the opposite direction indicates that they should first allow passengers off.
According to Todd Johnson, the T's deputy chief operating officer, trains are leaving North Station quicker since the arrows were installed.
The average dwell time of a train at the platform is down about 20 seconds, Johnson told the T's control board Monday. According to T spokesman Joe Pesaturo, the wait at platforms has dropped from 63 seconds to 42.5 seconds in the age of the arrows.
The arrows have also been put in place at State Street, but there is not enough data to draw any conclusions yet, Johnson said during a presentation on the state of the Orange Line.
Monica Tibbits-Nutt, a member of the T's board, asked Johnson if any other methods are being put to use to get passengers on the platform to clear the way for those exiting the trains. He said additional staff has been deployed to do so. Tibbits-Nutt encouraged T staff to explore other ways to "culturally" emphasize the point of etiquette.