Local
Fenway Park to host 'realistic terrorist scenario' on Sunday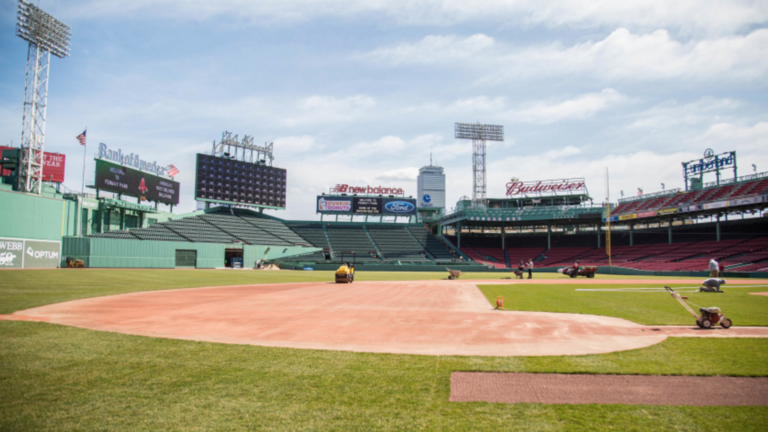 Fenway Park will play host to a "realistic terrorist scenario" that will feature simulated explosions and realistic-sounding gunshots on Sunday from 7 a.m. to 1 p.m., officials said.
Members of the Boston Police, Department of Homeland Security (DHS), and the U.S. Army Armament Research, Development, and Engineering Center (ARDEC) will "react to various simulated scenarios meant to test preparedness and new technologies for large events in the City of Boston," the Red Sox said in a statement.
The "full scale" training exercise will feature law enforcement playing the roles of both attackers and response teams, according to a handout of the event. Along with the fake explosions and gunshots, the security test may also include the use of dogs, drones, and metal detection, Boston Police said.
A large number of role players from the public will also be asked to execute "run" and "hide" protocols and to simulate casualties. Those role players will also be "moulaged," or made up with fake injuries, according to the handout.
Members of the public interested in participating can email Boston Police at [email protected]
"The opportunity to participate in an exercise that tests preparedness and cutting-edge technologies in real time is a big advantage for us," Charlie Cellucci, the Red Sox Director of Security and Emergency Services, said in a statement. "Fan safety is a topic we continually discuss and evaluate, and by participating in this exercise, led by Boston Police alongside state and federal agencies, we hope to gain valuable insight that may help enhance how we keep visitors safe at Fenway Park."
Police advised residents that the Yawkey Way and Van Ness Street around Fenway Park will be closed during the exercises.
The Red Sox are scheduled to play the Twins in Minnesota on Sunday.