Local
The next big MBTA battle will be about privatization
It's been a long time coming.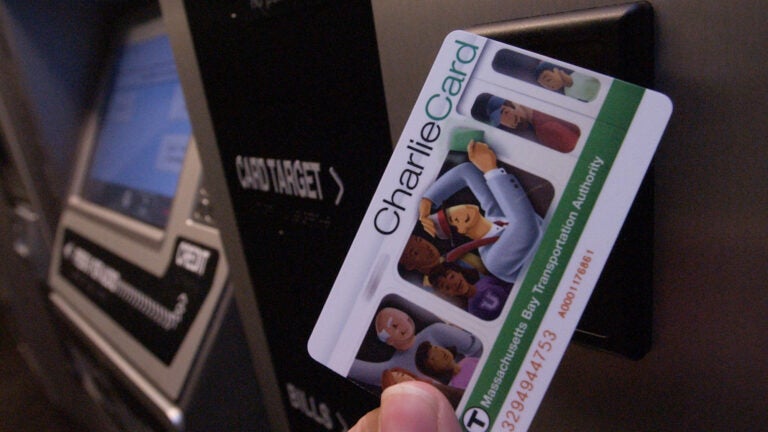 In nearly a year since new management took control of the MBTA, the agency has taken several steps to achieve Gov. Charlie Baker's directive that it get its financial house in order. The T has cut down on overtime spending and increased advertising and real estate revenue. On more controversial grounds, it has moved to raise fares and ended a service that officials said was not essential to its core mission.
But it has yet to act on what proved to be Baker's most contentious plan for the agency a year ago: To outsource parts of the agency to private companies.
T leaders have spoken for months about doing so, but with increased urgency of late.
In a conference call last week, MBTA Chief Administrator Brian Shortsleeve told reporters that privatization — or "flexible contracting," as the T calls it — will be a focus of the agency in the coming weeks.
He said the agency is examining "several initiatives we're going to move quickly on to leverage flexible contracting" as part of a strategy to cut down on a budget deficit projected for $80 million next year, even after accounting for fare hikes and the end of late-night weekend service. He also said that he hopes some employees from departments that could be privatized take the T up on incentive programs meant to entice retirement-eligible employees and others to leave the organization.
Privatization was on the agenda at Monday's meeting of the T's Fiscal and Management Control Board. The board discussed the T's cash-counting operation, called the money room, which officials have floated as an area that could be spun off to the private sector to save money.
In remarks to the board about the 78-employee money-counting operation, which has annual operating costs of about $10 million, Shortsleeve said the agency is looking "to identify functions and operations where the MBTA does not have expertise, and find third parties in areas like this that specialize and could help us provide these services in more efficient, safe ways, and often at a lower cost."
The T's outsourcing aspirations go back more than a year when — in the aftermath of the 2015 winter transit crisis, and a few months into his administration — Baker pushed for agency reforms that included the creation of the control board.
The part of the plan that created the most pushback called for a reprieve for the agency from the so-called Pacheco Law, which requires state agencies to go through a complex series of steps in order to contract out work done by public employees. Supporters of the law say it ensures that any privatization comes with cost savings, while opponents say it hinders the state's ability to explore private sector options.
The Pacheco waiver proposal — which eventually freed the T from the law for three years — was met with resistance from the T's labor unions as it was debated. And nearly two months months after the reprieve was granted, it spurred a Labor Day protest from the T's largest labor group, the Boston Carmen's Union.
The Carmen's Union represents the workers in the money room. On Monday, five of its employees addressed the control board in defense of their jobs.
Jim O'Brien, the head of the Carmen's Union, told the control board that privatization can create security issues, pointing to the 2011 example of a T contractor who printed and sold fake T passes and a more recent audit of revenue at the T's privately managed parking lots. O'Brien and the money room employees argued that a private company, whose employees would likely see lower pay, would be less trustworthy counting cash.
But later, in a presentation to the board, MBTA Director of Flexible Contracting Nick Easley said the T is already facing discrepancies in cash collection and counting, a problem that has dated back several years. This is in large part due to tech issues that make it difficult to gauge how much money should be in fare boxes and vending machines, and the T is working with a consultant to better understand the discrepancies, Easley said.
Board members did not much indicate their level of support privatizing the cash-counting operation. Brian Lang, a member who spends his day job as a labor executive for hotel and service workers, questioned whether money collection would be more reliable with private contractors if the same tech issues still exist.
Shortsleeve last week mentioned some marketing functions at the T and the CharlieCard store as other areas that the T could look to outsource. Meanwhile, the T's warehouse stock rooms are slated for their own privatization discussion at next week's control board meeting.
No decisions were made Monday about whether or not to privatize the money room, or any other department for that matter. But they're likely on the horizon.
O'Brien said his union, which represents more than 4,000 of the agency's 6,500 employees, won't be quiet as those decisions approach.
"The Carmen's Union has a moral obligation to stand up and fight for these men and women whose jobs are on the line," he said. "Our contracts were negotiated in good faith, and we're going to defend the rights of workers who could lose their livelihoods."