Local
Advocates decry 'victim blaming' in Worcester college rape lawsuit
In a response to a lawsuit from a former student, Worcester Polytechnic Institute said a woman put herself at risk for rape when she studied abroad in 2012.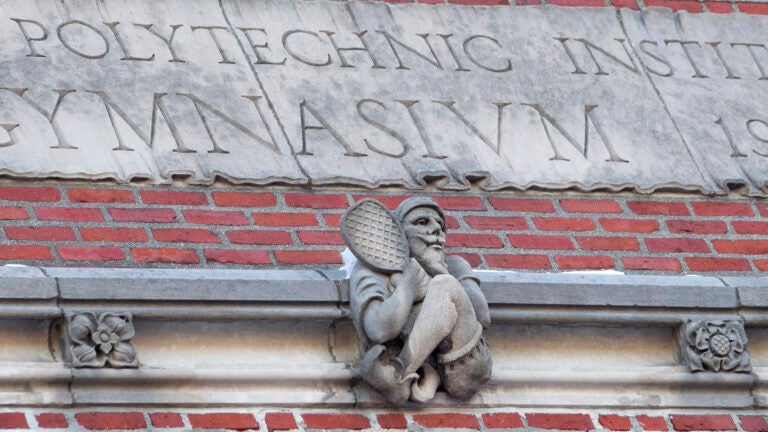 To advocates of sexual abuse survivors, the admonitions sound awfully familiar.
Don't drink so much. Don't go anywhere with strangers. Do more to protect yourself from being raped.
It's where the victim blaming is coming from in this case that's so devastating, the advocates say — the survivor's alma mater.
Lawyers for Worcester Polytechnic Institute say in court documents that a woman who was raped by a security guard at her study-abroad residence hall in Puerto Rico in 2012 was partially responsible for the attack. The security guard, William Rodriguez, was convicted and sentenced to 20 years in prison.
"Jane Doe disregarded training [from WPI] and her own better judgment and in an extremely intoxicated state agreed to go to the secluded roof with a man whom she had never previously spoken to, whose name she did not know," the lawyers wrote in court records filed in the woman's suit against the school for failing to protect her from harm, first reported by The Boston Globe Tuesday.
"By failing to heed the training and instruction she had been provided by the defendants, Jane Doe put herself in the unfortunate position where the risk of sexual assault was greatly increased, a fact she realized too late," the lawyers added.
Anna Voremberg, managing director of End Rape on Campus, said the university's position is classic victim blaming.
"Assuming it is incumbent on the survivor of sexual violence to prevent a crime from occurring to her perpetuates an idea that is damaging for everyone in society, particularly victims," she said. "And it's very damaging if it's coming from an institution.
"WPI is sending a message to their students," Voremberg continued. "'We don't support you and we are not worried about your well-being. It's upon you to protect yourself.'"
In a letter to students Tuesday, WPI President Laurie Leshin wrote that an old insurance carrier is litigating the case and that "their legal approach and language have not been vetted or approved by the university."
"WPI has never and would never blame a victim for being raped," she wrote. "WPI strongly believes that the person responsible for this rape is the rapist. And he is in prison."
She then reiterated how the university educates students about risks when studying abroad — including the training and orientation programs the school's lawyers specifically mention that the victim took — and then, they say, disregarded.
Laura Dunn, the founder of SurvJustice, a group that advocates for sexual assault survivors, said what the school's attorneys are doing is an ugly, but not uncommon, tactic.
"No woman should live in a world where she's constantly worrying, 'Will this guy rape me?'" she said. "That's not a realistic expectation anyone should have. For too long, they've put the burden on the woman not to be raped."
Suits against institutions for negligence after a sexual assault aren't rare. Last week, St. Paul's School, the elite New Hampshire prep school in the news over the last year during the Owen Labrie rape trial, was sued by the parents of a teenage girl for allegedly fostering a culture that led to their daughter's sexual assault.
Also not uncommon are institutions responding with questionable tactics after being sued. Virginia Wesleyan College asked for a woman's sexual history after she reported being raped and then sued the university. A Stamford, Connecticut Marriott initially claimed that a woman who was raped at gunpoint in a parking garage "failed to exercise due care," but later dropped the defense after public backlash.
Contributory negligence — what WPI's attorneys are arguing — is a common defense in cases like these, said Colby Bruno, senior legal counsel at the Victim Rights Law Center and a consultant to the woman's lawyers, who did not respond to a message seeking comment. But, she said, that doesn't mean the school's lawyers had to use it.
"As a culture, we blame victims for their own rapes," she said. "You walked alone. You were walking at night. You drank too much. You were dressed promiscuous. And somehow, in people's minds, that contributes to why the person was raped."
This defense, Bruno said, is just another reflection of how society thinks about sexual assault.
"I expect a school to be better than that," she said.