Local
MBTA union not happy with changes to attendance policy
The Carmen's Union has filed a grievance with the T.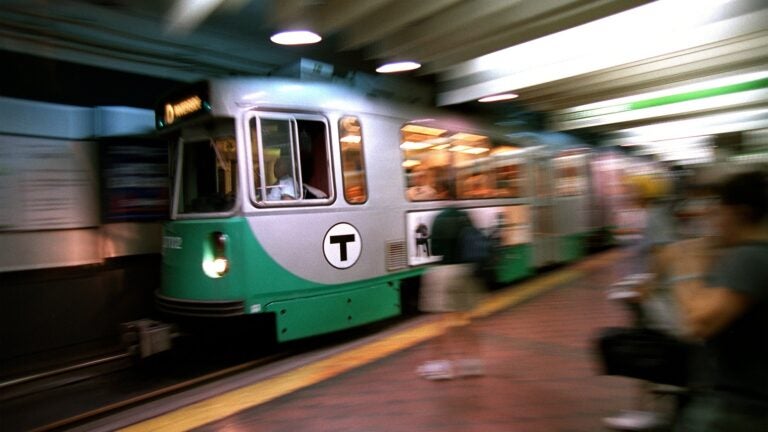 The MBTA's largest labor union is challenging changes to the agency's attendance policy that the T says have helped cut down on absenteeism and overtime spending this year.
The Boston Carmen's Union, Local 589, which represents more than 4,000 T employees, filed a grievance with the T's labor relations office in December, before the new rules took hold in January. The union put the grievance on hold to negotiate with management over the issues, but decided to advance it late last week.
"Local 589 had filed a grievance in December to protect worker rights and compel union-management negotiations in order to ensure a strengthened attendance policy. We suspended that grievance because we hoped that we would be able to negotiate cooperatively with management," Carmen's Union President James O'Brien said in a statement. "Local 589 has moved the grievance forward because of MBTA management's refusal to negotiate a more equitable policy."
The grievance pointed to several changes the union took issue with. They include a requirement that employees who will miss a day of work alert management at least two hours before the start of the shift, and disciplinary action that the T could take based on employee actions prior to the new policy's enactment.
The union also takes issue with adjustments to how the MBTA administers employee leave under the Family Medical Leave Act, which has been a major focus of management in the last year.
Under the new policy, employees must use FMLA concurrently with their paid leave. So if an employee is granted unpaid leave under the federal act, they must use their paid vacation and sick days while on leave. In the past, employees qualified for FMLA could use it separately from their paid time off, keeping sick and vacation days in the bank.
Management and union officials alike have said the old policy created the opportunity for abuse by employees. The new system, at least in theory, creates less of an incentive for employees to use the unpaid leave, since it results in losing paid time off. Fewer employees on leave means lower absenteeism, and lower absenteeism leads to lower overtime spending for filling empty seats.
The MBTA has celebrated the changes in the attendance policy as having helped cut down on overtime spending and absenteeism this year.
According to spokesman Joe Pesaturo, the percentage of T employees who used five or more days of FMLA leave in the first five months of 2016 is 13.3 percent, down from 19.7 percent in the same period in 2015.
Meanwhile, operator absences are down 33 percent this year compared to all of 2015. And daily overtime spending so far this year is down 30 percent from the daily average for all of 2015. (Daily OT spending is down 40 percent compared to the first five months of last year, but those numbers reflect the increased overtime demands from last winter's snowfall.)
"The MBTA is turning a corner and the new rules are having a positive impact on productivity and customer service," MBTA Chief Administrator Brian Shortsleeve said in a statement, responding to the union's grievance. "We are reducing absenteeism, resulting in fewer dropped trips and creating an atmosphere where good attendance is valued. We are disappointed by any attempts to weaken this policy, which is consistent with state and federal law."
O'Brien said the union is not opposed to changes to how FMLA is administered and other aspects of the attendance policy. But the union takes issues with how the changes were implemented — without union input, he said — and with certain aspects of the policy.
"The reason for our grievance is pretty simple: changes to contracts agreed to through collective bargaining must respect the legal process of contract negotiations," he said in his statement. "The Boston Carmen's Union, Local 589, fully supports a stronger attendance policy, but this new policy was unilaterally crafted by MBTA management, and has multiple problems."
The union argues against the two-hour notification window for a missed day of work because some employees wake up very early to get to work, and because things can happen during a short commute to work that cause an employee to miss the day, according to the grievance. And on FMLA, the union described hypothetical examples of employee leave to contend the new policy could be unfair.
The Carmen's Union and T management are also on opposite sides of a brewing debate on whether to privatize certain agency functions.