Local
David Leonard named Boston Public Library president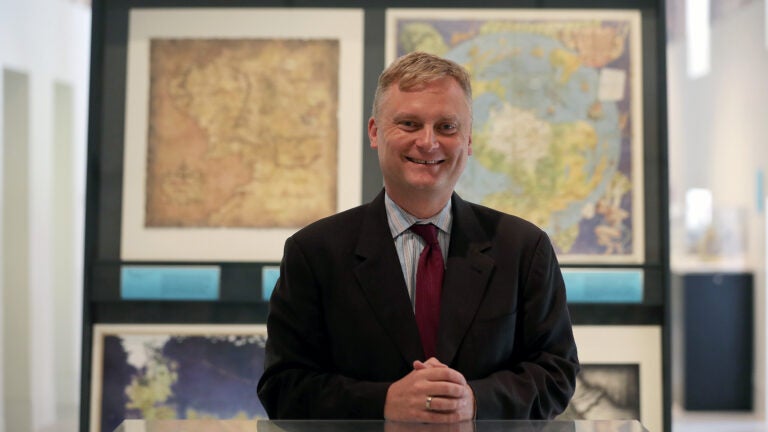 The Boston Public Library has named David Leonard as president four days after a California librarian declined to take the job.
David Leonard has been serving as interim president for nearly a year, after previous president Amy Ryan resigned last summer. Ryan came under fire after two pieces of art worth $630,000 temporarily went missing under her watch.
The library initially offered the job to Jill Bourne, who currently leads the San Jose city library system, after a nationwide presidential search. She accepted the position but changed her mind on Friday, citing "personal reasons that were not anticipated while I participated in this process." After that, Leonard was offered the job.
"The Board of Trustees and I have full confidence that the Boston Public Library has as bright future ahead with David Leonard as President; his leadership capabilities and vision over the past year have kept this great institution evolving and innovating, and we know that will continue for years to come," said Bob Gallery, the library's board of trustees chair, in a statement.
In the past year, Leonard oversaw a $78 million renovation, strengthened relationships with stakeholder groups, managed an item-by-item inventory of the library's prints and chromolithographs, battled mold in the Rare Books Department, and helped prepare for an assessment of 800 collections, according to the Boston Public Library. Leonard was first hired as the chief technology officer in 2009 and has served as both the acting director of administration and finance and acting chief financial officer. He is earning his doctorate in library information science at Simmons College.
"I look forward to serving as President of the Boston Public Library and expanding on the many accomplishments of the last year," said Leonard in a statement. "Extensive knowledge of the institution – its successes and its challenges – and strong working relationships with staff and stakeholders should enable me to be an effective steward and leader of the BPL. Thank you to Mayor Walsh and the Board of Trustees for their confidence and support in my leadership."