Local
Norwood firefighters battle late-night warehouse blaze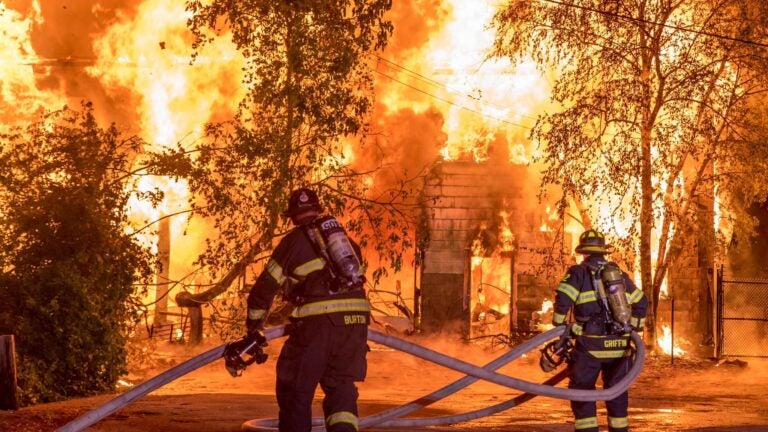 An abandoned warehouse in Norwood caught fire shortly before midnight Wednesday, putting local firefighters into action into the early hours of Thursday morning, according to Norwood police.
The state Department of Fire Services said Thursday that the Davis Avenue warehouse had been vacant for several decades and that it was "possible that homeless people had gained access to the building." Human involvement in starting the fire was "likely," the agency said, but according to both local and state authorities, the exact cause is still under investigation.
The local Norwood firefighters union said Thursday that no injuries have been reported due to the fire.
According to police, firefighters and other local first responders were able to keep the fire from spreading to nearby businesses.
According to DFS, investigators plan to post "arson watch" rewards up to $5,000 for anyone with information on how the fire started.
Click over to the Norwood Police Department's Facebook page for more photos of crews battling the fire.