Local News
Here's what to expect from the City Council budget meeting Wednesday
Education has been the most contentious part of the mayor's budget proposal.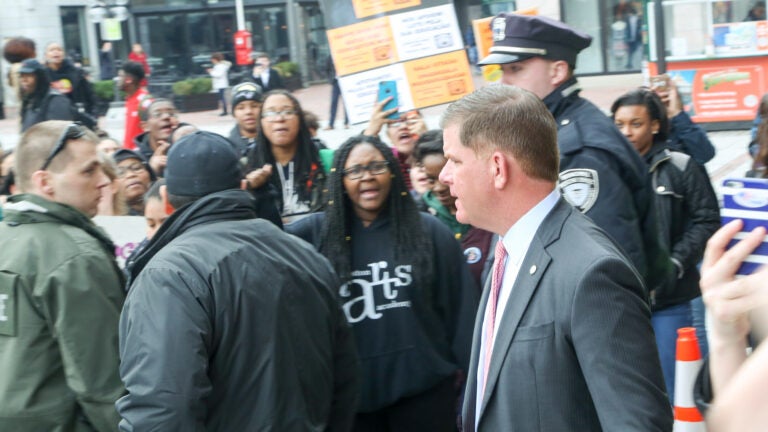 The Boston City Council will take another look at the proposed budget for the next fiscal year on Wednesday.
Education funding has been the most contentious part of the mayor's budget proposal. Boston Public Schools is projecting a $1.032 billion appropriation for next year, a figure which could increase after the school department finishes contract negotiations with the Boston Teachers Union.
Education makes 40 percent of the budget, but many city councillors were apprehensive about the district's allocation at the June 8 meeting.
"I'm concerned about weighted student funding formula and the number of school nurses, specifically trauma-trained nurses. BPS also has work to do when it comes to transition of special education students," Councillor Ayanna Pressley said just before she voted to reject the budget. "The school budget as I read it now is unacceptable."
In response, Mayor Marty Walsh announced last week that he planned to increase the Boston Public Schools portion of the budget by nearly $5 million. He outlined investments in  Superintendent Tommy Chang's "Excellence for All" program, which will offer a more challenging curriculum to fourth graders in 13 schools, as well as extended learning time for special student populations and a new transportation data system to better track ridership.
Some city councillors, like Tito Jackson, felt that wasn't enough. Almost all of the additional money goes to programs at the central office, Jackson said in a statement issued shortly after the announcement, which he said leaves a projected $26 million deficit in the district's expenses. During the last City Council vote, Jackson urged his fellow councillors to reject the budget until Boston Public Schools were fully funded.
Aside from education, the budget includes projections of lower public safety overtime spending. And it forecasts lower spending on utilities from reduced usage and lower rates.
The council has until June 29 to approve the budget.