Local
Police: Cyclist dies after open car door knocked her into passing dump truck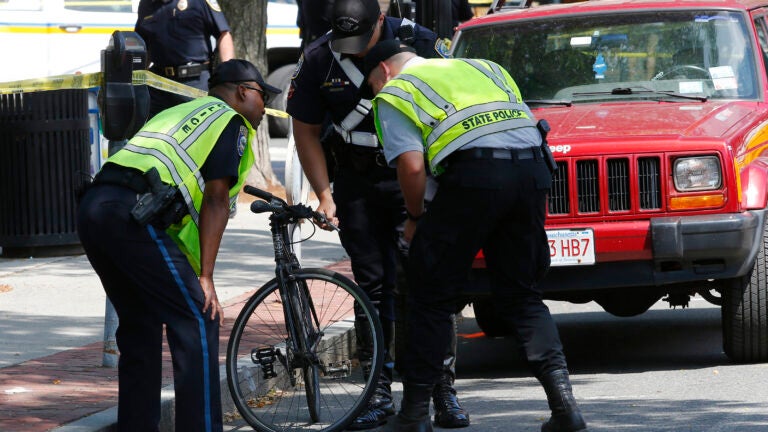 A cyclist struck during a crash in Inman Square Wednesday afternoon has died, according to the Middlesex District Attorney's office.
Amanda Phillips, 27, of Cambridge, had entered Cambridge Street from the sidewalk and then struck the open door of a parked Jeep, according to preliminary crash reconstruction from State Police. The impact of that pushed Phillips into the travel lane, where she collided with a dump truck traveling on the street, police said.
Phillips was transported to Massachusetts General Hospital, where she was pronounced dead. The crash, at the intersection of Hampshire and Cambridge streets, took place at about 12:20 p.m., authorities said.
Striking a parked car's open door is known as "dooring" or "being doored" in the cycling community.
Residents created a memorial for Phillips with signs and flowers at the location of the crash.
This am I visited the memorial for Amanda Phillips w/ flowers and sat for a while to recognize a life lost to early. pic.twitter.com/9YAYLLXXvl

— Colin Durrant (@bikinginorange) June 24, 2016
Police interviewed witnesses and looked through the area's security camera footage to determine the cause of the crash, Deputy Superintendent Jack Albert said during a press conference. No charges were filed as of Thursday evening.
"We keep telling people all the time, motorists, bicyclists, give everybody a little space, take your time, be aware of everyone around you and everyone will get where they need to get safely," Albert said. 
https://twitter.com/cambridgechron/status/746065785920061440