Local
'Alligator' spotted along Connecticut river is stuffed toy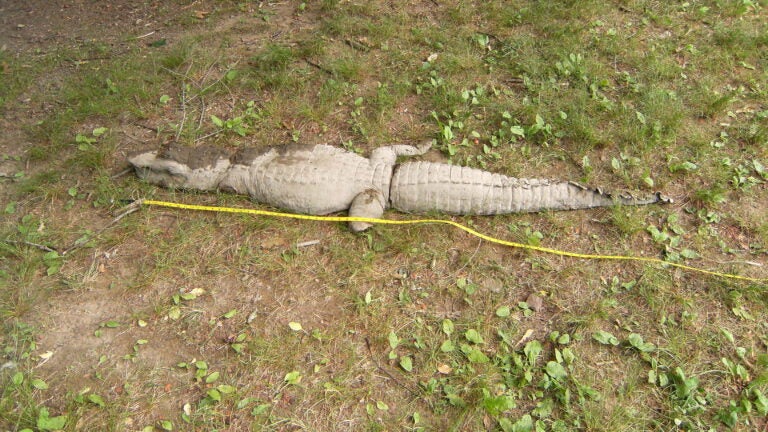 SUFFIELD, Conn. (AP) — A realistic-looking stuffed toy alligator that was spotted along the banks of a Connecticut river over the weekend gave many residents a scare.
The Connecticut Department of Energy and Environmental Protection responded to the Connecticut River in Suffield on Monday afternoon after receiving reports of an alligator in the area.
DEEP officials located the so-called alligator and discovered it was actually a five-foot-long stuffed toy.
Officials don't know where it came from or why it was there. It has since been removed.