Local
Here are emails between the 2 Boston officials facing extortion charges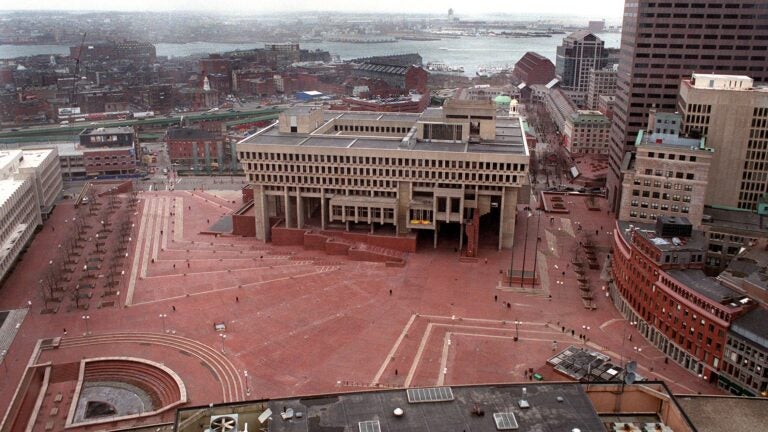 The chief of staff to Boston's office of intergovernmental relations on Wednesday became the second member of Mayor Marty Walsh's administration to be indicted on extortion charges in the last several weeks.
Timothy Sullivan, who is a former union official with the AFL-CIO, joins Kenneth Brissette, director of the city's tourism office, who was indicted in May. Both are accused of pressuring the organizers of the Boston Calling music festival in 2014 to hire union labor in order to receive needed permits.
Ultimately, Boston Calling agreed to hire eight workers and a foreman from the IATSE Local 11.
Since Brissette's indictment, Boston.com and other media outlets have obtained emails that show some of the interactions between Brissette, Sullivan, and others.
June 27, 2014
Though the email exchange doesn't specifically discuss Boston Calling, Brissette wrote to Sullivan to discuss an upcoming meeting with IATSE officials:
I am meeting with IATSE on July 8th at 2pm in my office
Sullivan responded:
Thank you.
Brissette said:
Off course ::)
August 20, 2014
Colleen Glynn, business manager for Local 11, emailed Sullivan a draft labor contract for Boston Calling. This exchange was specifically mentioned in the indictment.
Glynn wrote:
Attached you will find a draft agreement for Boston Calling for your review. Please pass it along to the production team. I am available for questions or to address any concerns in person or via phone.
Glynn's email continued:
Thank you for all your help and support. I'm confident we can get a deal for a dozen or so stagehands especially with Mayor Walsh's backing. I look forward to working with you all!
This email came a day after Boston Calling's chief organizer, Brian Appel, met with Brissette and Joyce Linehan, the city's policy chief and a close adviser to the mayor. Emails have previously confirmed that meeting was specifically scheduled to discuss the labor issue.
Sept. 2, 2014
The day prosecutors say Sullivan and Brissette convinced Boston Calling to hire IATSE workers, Brissette wrote to Sullivan in the morning:
When you get back can you give me a call.
A few hours later, Appel emailed both Brissette and Sullivan:
I received a message from Colleen at IATSE already. Will wait to hear back from you regarding our discussion before calling her back.
Another IATSE production — August 20, 2014
The emails also show Brissette and Sullivan interacting on other labor-related issues for city events.
In August 2014, around the same time the Boston Calling issues were bubbling, a production company was planning to shoot video in Boston. A representative of the group reached out to Brissette to schedule a conference call. He responded, blind copying Sullivan:
Can you let me know who the local people are that will be working on this?
When Brissette was told the company would hire four IATSE stagehands, he forwarded the email to Sullivan, saying:
FYI
Top Chef — August 21, 2014
Though no charges have been filed against city officials for the incident, the indictment describes issues related to the Bravo TV program Top Chef. According to prosecutors, Brissette threatened to withhold permits until producers agreed to meet with labor officials. During filming of an episode outside Boston's limits, the Teamsters Local 25 allegedly rambunctiously protested the filming, leading to charges against some of the union's members.
The incident occurred in June 2014, but in August of that year, Deadline Hollywood reported on it. Brissette forwarded a link to the news story to Sullivan, again saying simply:
FYI