Local
Mayor Walsh strikes stricter tone after second city official arrested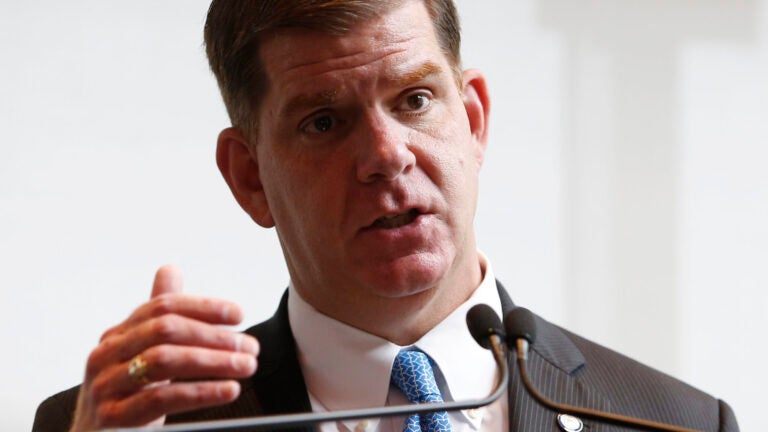 Shortly after Kenneth Brissette, a top tourism official for the city of Boston, was arrested on a federal extortion charge last month, Mayor Marty Walsh rushed to his defense.
"I am deeply concerned about today's news. Everyone who knows Ken knows him to be a good and hardworking person," Walsh said at the time. "We will continue to work with the U.S. Attorney's Office to get to the bottom of this."
But on Wednesday, after a second city official was arrested on a related federal extortion charge, Walsh struck a different tone that represents a sterner response.
"I am deeply concerned about these allegations. It is a great privilege to serve in City Hall and I will not allow anyone to squander that privilege," Walsh said in a statement.
The differences between the two statements are small, but they suggest that Walsh is treating these allegations with a stricter approach.
The new indictment on Wednesday focused on Timothy Sullivan, Boston's chief of staff of intergovernmental affairs and a former official for the Massachusetts AFL-CIO. Both Sullivan and Brissette face extortion and conspiracy charges for allegedly pressuring a local music festival into hiring unnecessary union labor.
In the statement after Brissette's arrest, though, Walsh expressed his concern about "today's news" before going on to defend Brissette's character.
But in his statement after Sullivan's arrest on Wednesday, Walsh does not mention him by name or describe his personal values, and instead adds the emphatic statement, "I will not allow anyone to squander that privilege."
"I expect everyone to perform at the highest ethical standards. There is no room in my Administration for the type of behavior that is alleged here," Walsh added on Wednesday. "I will not pre-judge anyone's guilt or innocence. Nor will I tolerate anything less than the highest ethical standards."