Local
Future MBTA fare hikes would be limited to 7 percent under proposed state budget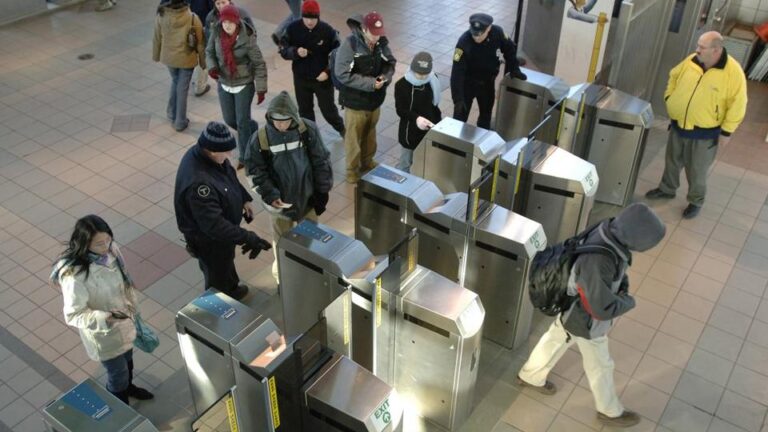 A state budget accord would limit MBTA fare increases to 7 percent every two years, after previous ambiguity about restrictions on increases became a major point of contention during the most recent fare-hike debate.
State law currently limits the T to increasing fares every 24 months, at a rate of 5 percent annually. As the agency pushed fare increases this year, transit advocates argued the intent behind that language was to keep fares to 5 percent every two years, but the T disagreed.
Though the T's proposal spawned protests, the end result saw officials for the region's rapid transit system agree to increase fares by an average of 9.3 percent. The new fares go into effect on Friday.
In its budget proposal, the Senate sought to clarify the language to meet the 5 percent, 24-month standard the advocates called for. The compromise version between the House and Senate — expected to be enacted Thursday — meets at 7 percent, according to a spokeswoman for Sen. Karen Spilka, who heads the Senate Committee on Ways and Means.
According to the spokeswoman, Rachel Lefsky, the provision would also clarify that MBTA passes are fares — another point of dispute during the winter's pricing discussions.
Rafael Mares, a transit advocate and vice president for the Conservation Law Foundation who urged the T to limit the increases to 5 percent, celebrated the agreement as "a significant victory."
"We will not give up on the ultimate goal of 5 percent, which more closely tracks inflation, but this is a huge improvement," he said in a text message Wednesday.
While the T would be allowed to boost fares every two years under the proposal, its governing board has agreed to withhold the next increase a bit longer than that. In approving the new fares, the board also passed a resolution saying it would not hike them again for 30 months, putting the next increase on hold until January 2019.