Local News
MBTA fares have gone up. Here's what that means for you.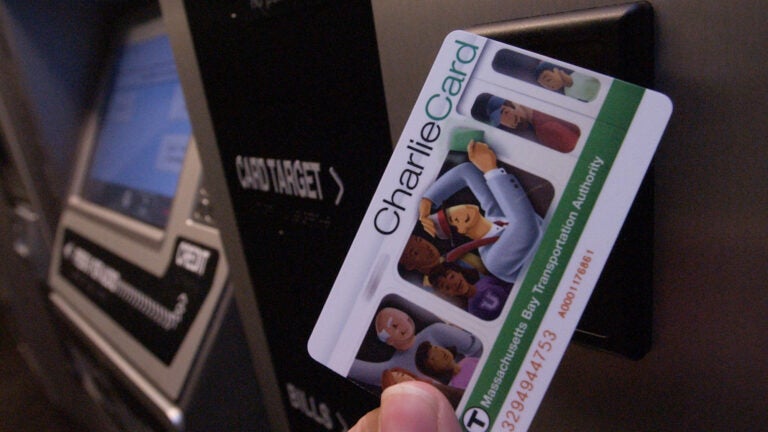 After more than eight months of debate, protest, and trepid anticipation, the MBTA fare hike is here.
Starting Friday, riders can expect to begin dishing out a few more cents each trip. But depending on riders' mode of transportation and method of payment, the long-expected hike—amounting to 9.3 percent across the board—will hit some MBTA users differently than others.
For local riders paying on a plastic, stored-value CharlieCard:
Single-ride bus fares will go up from $1.60 to $1.70, an increase of roughly 6.3 percent, while a single ride on the subway will increase from $2.10 to $2.25, a 7.1-percent hike.
Students and seniors will see their reduced bus fare rates go up from 80 cents to 85 cents—a 6.3-percent increase. Subway fares for students and seniors will also increase by 5 cents (and also at the rate as their fellow full-fare subway riders), from $1.05 to $1.10.
Monthly passes for unlimited local bus and subway travel will go up from $75 to $84.50, an absolute gain of $9.50 and a 12.7-percent increase. Seven-day passes will increase 11.8 percent from the existing $19 to $21.25.
Student and senior passes will both increase from $26 and $29, respectively, to $30 a month.
Monthly bus-only passes will increase 10 percent from $50 to $55.
For local riders paying on a paper CharlieTicket, or cash:
Bus fares for those paying their way with cash or the paper stored-value card—while still more than rates for those using its plastic counterpart—will actually decrease. For a single bus ride, cash and CharlieTicket users will see their fares drop from $2.10 to $2.
On the subway, however, these riders will see their fares go up 10 cents, from $2.65 to $2.75.
Commuter rail, inner and outer express buses, and ferries:
For single trips, commuter rail fares for rides to and from Zone 1A, an area including and surrounding Boston, will increase by 50 cents to $1, depending on how far the trip is. The fare increase for less expensive, "interzone" commuter rail trips (trips that do not enter Zone 1A) will be between nothing and 50 cents.
For specific details for each commuter zone, as well as rate increases for Boston Harbor ferries and inner and outer express buses, see the complete list of MBTA fare changes below.
The agency expects to bring in $43 million in new revenue in fiscal year 2017 from the new fares. According to the MBTA, all of the new expected revenue will be put into a so-called lock box "to fund investment in capital improvements that will deliver short term improvements to the riding public."
Other expected changes include a new transfer to make bus-to-rail-to-bus transfers free with the standard CharlieCard fare and to expand access to student passes.
A 2013 state law bars the MBTA from increasing the fares more often than every two years and limits the increase to 5 percent per year—or 10 percent every two years.
According to the MBTA, the new changes will remain in effect for two and a half years, so another fare increase won't take place until at least January 1, 2019.
So get familiar with the new fares; they'll be here for awhile.