Local News
New parking kiosk at Middlesex Fells has riled some dog owners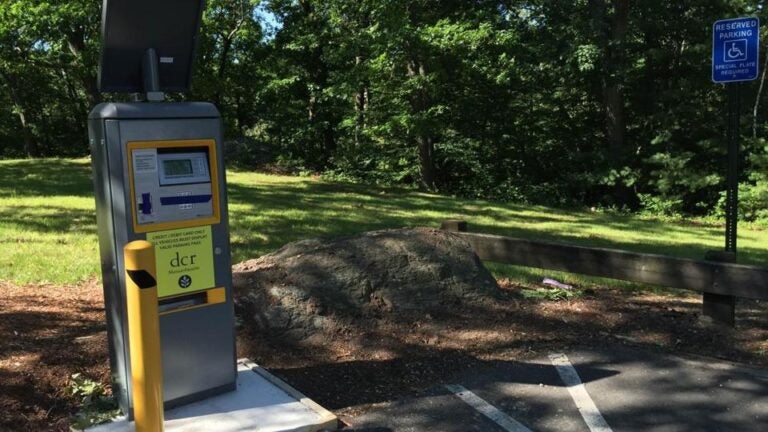 Taking your dog for a walk at the Middlesex Fells could come along with a fee starting this fall, according to The Boston Globe.
The state Department of Conservation and Recreation installed a parking kiosk last weekend at the Sheepfold portion of Middlesex Fells Reservation, a park where many come to let their dogs roam freely. When officials activate the kiosk after Labor Day, it'll likely cost visitors in Massachusetts $5 a day to park their car, or $10 for those stopping by from out of state, the Globe reported.
"The nominal parking fees collected at the state's parks and beaches remain a vital revenue resource for the Department of Conservation and Recreation, as the agency continues its mission to conserve and protect the state's natural and cultural resources, and maintains recreational opportunities for all to enjoy," Troy Wall, a DCR spokesman, said in a statement to the Globe.
Some dog owners who have frequented the free park for years decried the new fees on a community Facebook page, arguing that taxes, rather than parking fees, should fund protection and maintenance of the public space. Others raised concerns about whether or not they'd see the money put back into the park.
Read the full Globe story here.