Local News
Attorney General sues Grand Prix and CEO to recover ticket money
The national IndyCar group has agreed to cover part of refunds owed by the local vendor.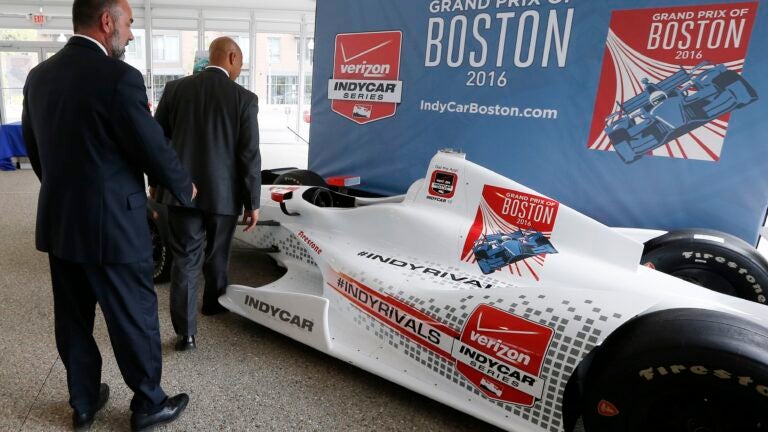 Attorney General Maura Healey officially filed suit against Boston Grand Prix and CEO John Casey on Thursday in an attempt to recoup the $1.67 million still owed to ticket-buyers, Healey's office announced in a statement.
The lawsuit, filed in Suffolk Superior Court, accuses the Grand Prix and Casey of selling tickets to the public despite knowing the business was insolvent and knowing that they could not cover their pre-event costs without using those ticket revenue.
The suit also alleges that the company promised full ticket refunds, but ultimately paid back just $400,000 of more than $2 million in tickets purchased.
"Boston Grand Prix and its CEO knew full well when they marketed and sold this event that they didn't have the resources or permits to make it happen," Healey said. "They failed to protect consumers, and we will do all we can to hold them accountable."
In addition, Healey announced that IndyCar, the sport's national sanctioning body, had agreed to pay $925,000 toward ticket refunds, which will cut more than half of the amount still owed to customers.
"I appreciate IndyCar's willingness to step up for their fans and help resolve this problem," Healey said. "They've gone above and beyond to be a productive part of this solution, and their fans will reap the benefits."
The Boston Grand Prix initially was pitched last year as a high-speed race around the Seaport and was scheduled to be held over Labor Day weekend. Despite facing public pushback and struggling to acquire necessary local and state permits to hold the event, advanced tickets went on sale in March.
The event was abruptly canceled a month later, with political leaders and Grand Prix organizers pointing fingers at each other.
Two days ago, the Grand Prix of Boston filed for bankruptcy, claiming $9 million in debt compared to just $10,900 in cash and two vehicles worth $50,000. The bankruptcy filing and lack of assets threatened to leave Grand Prix ticket-buyers looking for a refund out of luck.