Local News
This Maine lighthouse, 10 miles out to sea, is getting a makeover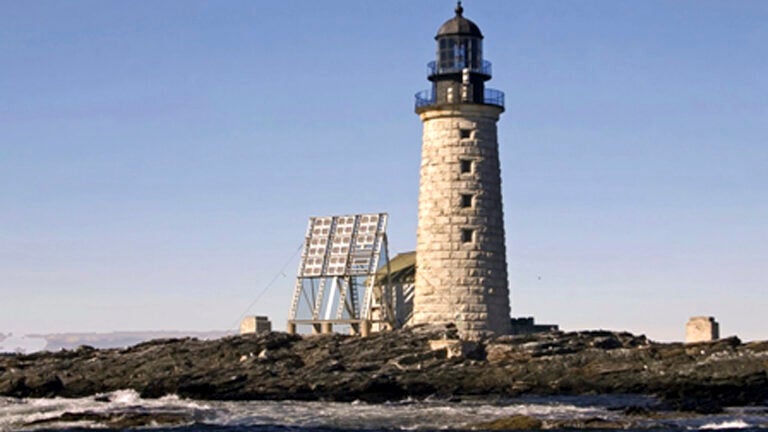 Casco Bay's most remote lighthouse is getting a makeover, according to the Portland Press Herald.
Halfway Rock, a lighthouse perched on a two-acre ledge 10 miles from the mainland, was used by the Coast Guard and abandoned more than 40 years ago. In 2014, Ford Reiche bought the property for $283,000 — the most ever paid for a lighthouse in Maine — and he's spent the past year replacing damaged windows and walls in attempt to counteract decades of weathering, the Press Herald reported.
Reiche, who is active in historic preservation, plans to preserve the landmark, which was once listed as one of the 10 most endangered historic properties in Maine. He told the Press Herald that the restoration was something that needed to be done, and he saw himself as someone with the means to do it.
"Ford was its last hope, really," Bob Trapani, the executive director of the American Lighthouse Foundation, told the Press Herald. "No one would do what he's doing. Thirty years from now, this will be seen as a historic moment."
Read the full Press Herald story here.