Local News
Manchester police chief warns of possible 'copycat' attacks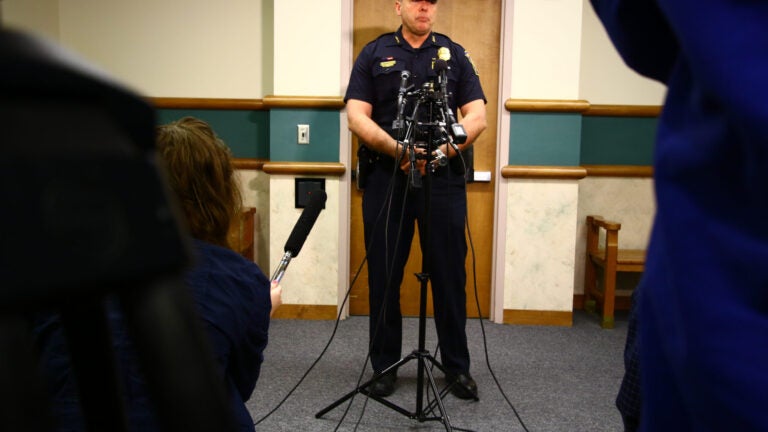 MANCHESTER, N.H. (AP) — The police chief in New Hampshire's largest city is warning his officers of possible "copycat" attacks on law enforcement in the wake of last week's deadly attack on Dallas police.
Manchester Chief Nick Willard, in an open letter to officers that was released Saturday night, told his officers he is heartbroken and angry over the killings in Dallas and fearful for each and every one of you as you seek to do nothing more than protect the law-abiding."
In the letter, published by WMUR-TV, Willard also condemned the media and politicians who portray police as killers of young black men, "as if we do so systematically," and said the White House administration "seems to feed that narrative."
"I've said such vitriol toward (law enforcement) is going to bring the crazy out of people and place police lives in dangers," Willard wrote.
Willard encouraged his force of about 240 officers to "stay strong and connected" to one another and to also be sensitive to their families' concerns about their safety.
He told his officers he supports them "explicitly."
Thursday's attack in Dallas began while hundreds of people were gathered to protest the police killings of Philando Castile, who was fatally shot near St. Paul, Minnesota, and Alton Sterling, who was shot in Louisiana after being pinned to the pavement by two white officers. The protest was peaceful until shots rang out and officers started running toward the source of the gunfire.
Authorities say Micah Johnson, a black Army veteran, killed five police officers and wounded seven others and two civilians during an attack at the protest. They say he donned a protective vest and used a military-style semi-automatic rifle for the shootings, which marked the deadliest day for U.S. law enforcement since the Sept. 11, 2001, terrorist attacks.