Local News
Woman hit by duck boat on Newbury Street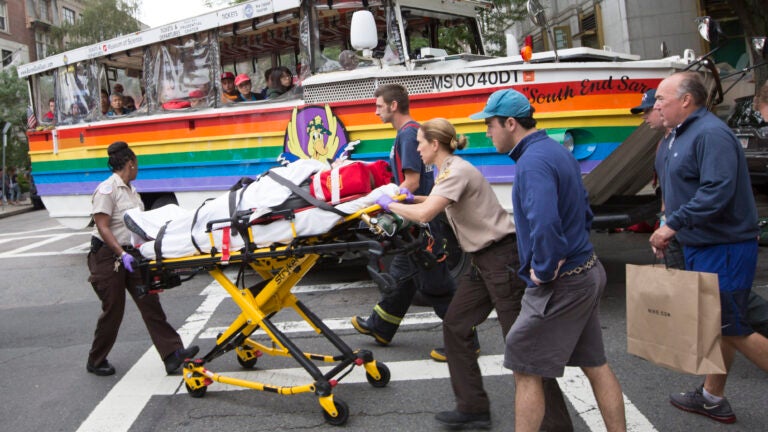 A woman has hospitalized Sunday with minor injuries after she was hit by a duck boat on Newbury Street, according to police.
Boston police said the woman was crossing "contrary to the walk signal" around 11:25 a.m., as the duck boat was turning left from Newbury Street onto Clarendon Street.
She was hit and knocked to the ground by the vehicle, resulting in minor injuries, police said. She was taken to a local hospital for treatment.
As of 1 p.m., police said the scene had been cleared and streets reopened.
Last week, parents of a woman killed in a duck boat crash testified in favor of new legislation that would require the amphibious vehicles to be equipped with blind-spot cameras and sensors to detect when other objects are near. According to the bill's backers, duck boats have "huge blind spots" due to their sloped front surface.