Local News
Drought watch issued for central and northeast Mass.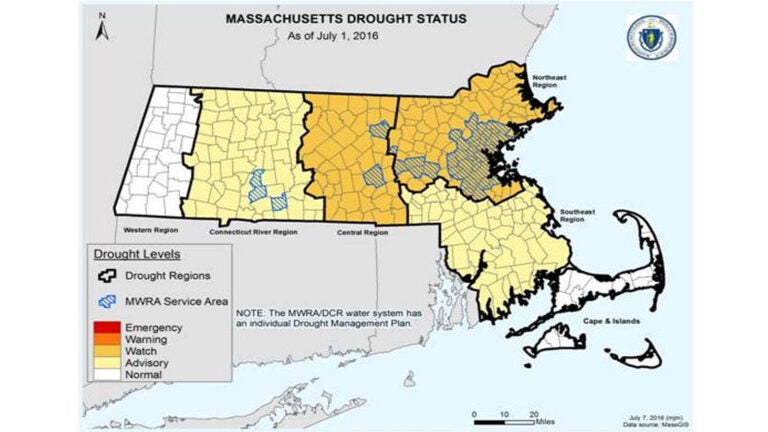 State officials have declared a drought watch for Central and Northeast Massachusetts, asking residents in those areas to conserve water and take extra care with outdoor burning and disposal of smoking materials.
In a statement issued Friday by the state's Drought Management Task Force, officials warned that the dry conditions can have a lasting agricultural, economic, and environmental impacts, as well as public safety concerns.
"The lack of rainfall leaves many public water supplies at reduced levels and puts a strain on water infrastructure as water use increases just as the supply becomes more limited," Philip Guerin, director of water and sewer operations for the Worcester Department of Public Works & Parks, said in a statement. "Residents and businesses need to heed water use restrictions and take steps to fix leaks and limit non-critical water use to assure adequate supplies for health and safety in the coming months."
Officials said the two parts of the states under the drought watch are experiencing extremely low groundwater and streamflow levels from the lack of snowfall over the winter. Precipitation has been 10 inches below normal over the last 12 months in parts of the state.
A drought advisory has also been declared for southeast part of the state and the Connecticut River Valley.
Cape Cod and western section of the commonwealth are not experiencing drought conditions. The task force will continue to monitor conditions and meet again in August.