Local News
Six Flags roller coaster closed indefinitely after malfunction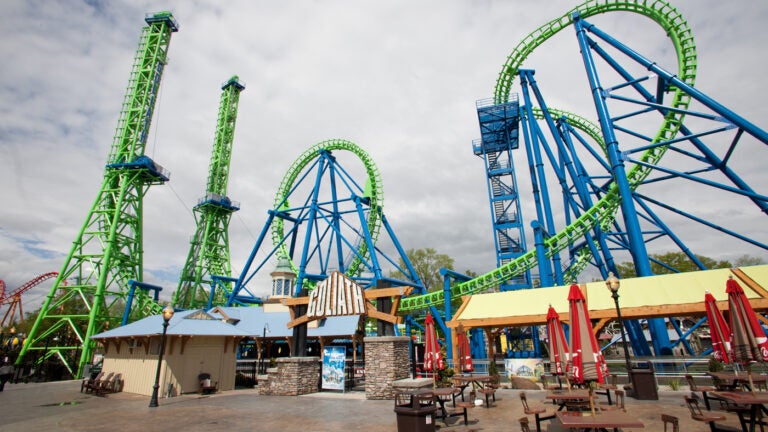 A malfunction caused the Goliath roller coaster at Six Flags New England to close down indefinitely on Monday.
"There was a minor malfunction with a cable on one of our rides," Jennifer McGrath, a spokeswoman for the Agawam amusement park, told Boston.com.
The Goliath is a 92-second ride on a "Giant Inverted Boomerang," according to the Six Flags website. Riders are elevated 191 feet and go 65 miles per hour.
The ride was not in operation at the time of the malfunction, according to McGrath.
McGrath said the part will need to be replaced and a full safety inspection will take place before the ride opens. She did not provide a reopening date.
The closure was first reported on Masslive.com.
Here's a virtual ride to satisfy your Goliath-craving until the ride reopens:
https://www.youtube.com/watch?v=7gmoINTPpDs