Local
Family of fallen officer: In-car breathalyzer necessary for first offenders too
The family of John Roberts Kotfila Jr., and other advocates, will assemble at the Massachusetts State House Friday to urge the Legislature to pass a drunk driving bill.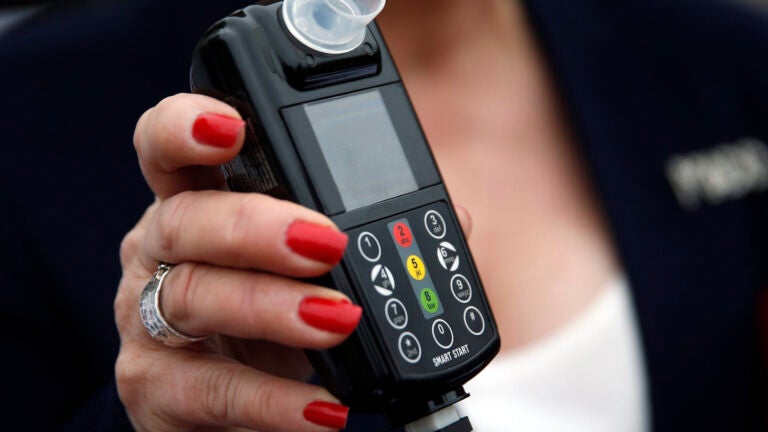 Deputy Sheriff John Robert Kotfila Jr. was driving on a Florida highway in March when he was struck and killed by a drunk driver going the wrong way.
"John Robert was committed to traffic safety and his loss, for that reason, is even more difficult," his cousin Jennifer Villarreal, of Melrose, told Boston.com.
Kotfila, 30, of Falmouth, was serving as a traffic crash investigator for the Hillsborough Police Department in Florida at the time of his death. Sarah Geren told the Tampa Bay Times she believed Kotfila died saving her life, that he acted as a "human shield" when he accelerated and pulled in front of her on the highway, putting himself between her and the wrong-way driver before he was hit.
His family, along with other advocates, will gather on the steps of the Massachusetts State House on Friday to urge state lawmakers to pass a drunk driving bill that would mandate in-car breathalyzers for all drunk driving offenders in Massachusetts. Currently, only repeat offenders are required to use the device.
Every day, 27 people are killed by drunk drivers, according to Mothers Against Drunk Driving. And alcohol-impaired driving is the cause behind one-third of fatal car crashes in the United States, according to the Centers of Disease Control and Prevention.
According MADD, in-car breathalyzers called ignition interlocks have prevented Massachusetts drunk drivers from starting their cars nearly 38,000 times since the state began requiring the device in 2006. Drivers must exhale into the device before the car's ignition will start, preventing the car from being used if the driver has been drinking. Twenty-eight states, including the other five New England states, require ignition interlocks for all drunk driving offenders, according to MADD.
Villarreal will attend Friday's 10 a.m. event, along with Kotfila's parents and grandparents. The fallen Florida sheriff's deputy came from a law enforcement family — his father is a Massachusetts State Police sergeant and his brother is a Falmouth police officer. His grandfather was also a state trooper.
Speakers will include Amie DiGiampaolo, a MADD volunteer and survivor of a drunk driving crash, Mary Maguire, director of public and legislative affairs for AAA Northeast, and Dr. Tim Naimi, a physician and alcohol epidemiologist at Boston Medical Center and an associate professor at Boston University's School of Medicine and School of Public Health.
"Massachusetts is usually a state of many firsts," said Villarreal. "We've been very progressive in other ways, but not with this particular issue."